TriumphFX is a well-established broker since 2009. TriumphFX has headquarters in Vanuatu and Seychelles. TriumphFX to provide their Forex/CFD trading services to over 4 million clients.
This broker has also been regulated by VFSC 17901 and FSA (Seychelles) SD080.
Even though it only holds 2 licenses, TriumphFX is a legal broker that was created with the aim of giving access to all levels of society to Forex trading regardless of their level of experience. Whether a beginner or a professional, clients will find exciting opportunities to make money at TriumphFX. Unfortunately, TriumphFX is not yet available for US traders. For now, the company not only accepts clients from European countries but also from the following regions:
Cyprus
Great Britain
Republic of Korea
Italy
Malaysia
Indonesia
Singapore
Australia
German
Major Information
💲 Min Deposit $100
⚖ Max Leverage 1:500
💡 Min Position 0.01 lot
Extensive Review
TriumphFX offers forex and CFD trading to retail and professional investors who have successfully opened live accounts with the broker. Regulated by FSA (Seychelles) SD080 and VFSC 17901, TriumphFX caters to traders from the EU to Cyprus, Great Britain, South Korea, Italy, Malaysia, Indonesia, Singapore, Australia, and Germany for trading forex and metals.
TriumphFX was founded in 2009 and has now opened offices in Malaysia, Hong Kong, Cyprus, and Australia. The company has a diverse client base, with opportunities for less experienced investors, as well as institutional traders.
MetaTrader 4 (MT4) is the main platform provided because. In addition to facilitating client navigation, the platform contains comprehensive educational material for beginners. Copy trading is also available, where users can copy other successful investors.
After you sign up, deposits can be made in the following currencies: USD, EUR, and GBP. Deposits and withdrawals through banks are usually completed within 2-5 days. TrimuphFX operates according to anti-money laundering guidelines, so document verification is required before a withdrawal can be approved.
The company offers a welcome bonus of 5% for the international division, however, this is not available to clients in the EU. TriumphFX offers one demo account and 4 different live accounts: Platinum, VIP, Premium, and Standard. The main difference between live accounts relates to the minimum deposit.
Clients can contact customer service via ticket, email, or telephone. The team will respond to any issues the client may have quickly and responsively.
Company Information
🌐 Website
www.tfxi.com
⌛ Year Established
2009
🌎 Country



💼 Regulation

Features
💰 Bonuses
👨‍💻 PAMM
📁 Segregated accounts
📈 Managed accounts
📊 MAM
Account Information
Apart from the forex demo account, this broker offers Standard, Premium, VIP and Platinum. To successfully navigate your trading account, you also need to consider about leverage and minimum deposit. Talking about leverage in general, the maximum leverage offered by TriumphFX is up to 1: 500. Meanwhile, you can open an account with a starting capital of $100.
TriumphFX offers 4 types of live accounts:
Platinum: Platinum account has a minimum deposit of $2000, lot trading from 0.01, variable spread, trailing stop, pending orders, one-click trading, mobile trading, and automated trading. It also allows you to use a hedging strategy.
VIP: In VIP, you will see the minimum deposit is $5000. The minimum trade size is 0.01 and the account offers fixed spread, trailing stop, pending orders, one-click trading, mobile trading, and automated trading.
Premium: Premium requires a minimum deposit of $500. The minimum position size is 0.01 lot. The account also offers a variable spread, trailing stop, pending orders, one-click trading, mobile trading, as well as automated trading. The clients are also able to access Expert Advisors and use a scalping strategy.
Standard: Standard requires a minimum deposit of $100, comes with a minimum trade size of 0.01, and provides trailing stop, pending orders, one-click trading, mobile trading, and automated trading. Users can hedge, scalp, and use Expert Advisors.
Min Deposit
$100
Max Leverage
1:500
Spread
Variable and Fixed
Commission
$3
Zero Spread
Low spread is one of the most sought-after conditions in a broker. Beyond the variable spread, you can also
trade with zero spread here
.
If you want to look for a more simple explanation regarding this broker's account type(s), take a look at the following chart:
Payment Methods
TriumphFX allows the processing of deposits via Card, Bank Transfer, Skrill, or Neteller. If you are funding through a bank, the broker compensates the bank commission for the deposit, but only in the case of deposits starting from $500.
For withdrawal of funds, the choice of method is only possible via bank transfer. Usually, brokers process withdrawal requests within 2-5 business days and can be withdrawn via international bank transfer which takes 3 to 5 business days. Agent bank fees for each withdrawal range from $25 to $75. Although TriumphFX reimburses banking fees upon deposit, it does not apply when withdrawing.
Payment to TriumphFX can be made using several options:
Wire transfer : Wire Transfer is the most commonly used payment method. Nearly all brokers in the world provide this method on their service. The reason is wire transfer is basically traditional transfer between banks in the worldwide. So, this method is guaranteed for its safety. This really helps traders who avoid third-party payments or don't have credit cards.
Neteller : Like PayPal, Neteller is one of the most popular online payment services today. Due to this popularity, nearly all forex brokers accept Neteller as a payment method for their clients' fund deposit and withdrawal. Although the Neteller system is available almost all over the world, it remains particularly popular in Europe.
Neteller Payment
Other brokers providing deposit and withdrawal via Neteller
TriumphFX also provides payment with UnionPay, Tether (USDT), Credit/debit cards and AliPay
Trading Platforms
Trading platform is a tool where you can buy or trade an instrument with only some clicks on your device, anytime and anywhere you want. In addition, price chart is also usually provided with some analytical tools to help you analyze the price movement, so you can increase your profitabiliy by placing well-planned trades.
Hereby, TriumphFX offers you MetaTrader 4.
MetaTrader 4: The award-winning MT4 platform facilitates TriumphFX's clients to invest in forex and metals. With its user-friendly interface, automated trading capabilities, and comprehensive charting package, it's an excellent all-around platform.
Unique Features
TriumphFX has Community Trading in the form of copy trading facilities available for Standard and Premium account types. Thanks to the copy trading program, beginners have the opportunity to copy professional transactions in real time. The client can set the maximum withdrawal size, after which the copying of trades stops. On the other hand, a professional trader can become a signal provider and get 10% of the profit on the follower's account.
You will also find Fund Management Services for clients who wish to transfer their funds to professionals to manage. This feature can be activated through a personal account by linking your account to the account of one of the management companies.
If you are interested in becoming a TriumphFX partner, there are various programs offered, including Introducing Broker (IB), White Label, and Affiliate.
Research and Education
TriumphFX doesn't have a lot of educational material. You can find a short glossary on the website and a series of excellent training videos on how to work on Forex and with trading terminals and personal broker accounts. In addition, there is an Economic Calendar and research tool with custom-designed Analytics and News feeds available.
Bonuses and Promotions
TriumphFX provides an introductory bonus of 5% for clients from international subdivisions. For traders from Europe who have opened an account must use 100% of their personal funds in trading.
Customer Support
Do you have any question or find any trouble related to TriumphFX? If you do, you should reach TriumphFX's support to get the information that you need. Here is the detail of the broker's customer support:
TriumphFX support team works 24/5 and can be reached by phone, ticket in Contact, and email. Interestingly, by using a ticket, you can ask questions without being a client of the company. TriumphFX customer support is able to resolve client complaints in a clear and professional manner. Although the team is not available 24/7 or on weekends, their response service is fast and relevant.
FAQ About TriumphFX
A good broker constitutes a good service for traders in terms of many criteria including trading instruments, deposits and withdrawals, as well as customer support. What is good for a certain trader does not necessarily mean the same thing to you. So the term "a good broker" can vary in meaning. You can decide for yourself if TriumphFX is a good broker for you or not by reviewing the criteria. In general, TriumphFX provides trading service in Forex , Gold & silver and Crypto . As for the payment methods, you can choose between Wire transfer, Credit/debit cards, Neteller, UnionPay, AliPay and Tether (USDT). The customer support is available via Web form.
The starting capital in TriumphFX is $100.
Less than $100 Deposit
Brokers allowing deposit below $100 include:
TriumphFX is regulated by VFSC 17901 and FSA (Seychelles) SD080. A regulated broker equals a more responsible trading environment. You can also expect a more guaranteed safety of funds as some of regulatory frameworks in the financial industry require a compensation scheme in case of unprecedented incidents that result in clients' financial losses.
TriumphFX is a brokerage company offering trading services for clients since 2009 with offices in Vanuatu and Seychelles.

Alex Charlotte
Apr 6 2023
If you have a problem pulling out funds from your...
More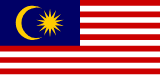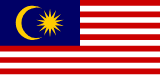 It's truly disheartening to see the crypto coin TriumphFX introduced,...
More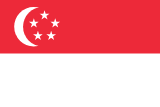 One would assume that this place was a secure haven,...
More

It's extremely disappointing to witness the coin settlement being extended...
More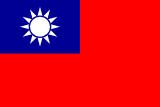 Gregory Hanson
May 1 2023
It's disheartening to experience a of 16 days since the...
More