Exness Review
---
💲 Min Deposit $10
⌛ Year Established 2008
💼 Regulation
💡 Min Position 0.01 lot
🌐 Website www.exness.com
🌎 Country









⚖ Max Leverage 1:2000
👨‍💻 PAMM
🏆 Trading contests
🔎 LAMM
📁 Segregated accounts
📖 Free education
🗺 Vps
Pros
A diverse range of trading instruments
Zero spread account ready
Instant withdrawals
High level of transparency
Cons
High minimum deposit
No education for newbies traders
Not available for USA clients
Exness is a well-established broker since 2008. Exness has headquarters in Seychelles, Saint Martin, British Virgin Islands, South Africa, United Kingdom, European area, France, Nigeria and Brazil. Exness to provide their Forex/CFD trading services to over 4 million clients.
This broker has also been regulated by FSA (Seychelles), CBCS (Curacao), FSC (BVI), FSCA, CMA (Kenya), FCA, CySEC and ESMA.
In October 2018, the company decided to close its retail operations based in the UK and Cyprus due to a lack of competitiveness and other factors. Exness still operates in the UK and European Union in general, but only to offer financial services for professional institutions.
In the present day, Exness retail trading service operates in Seychelles under the Nymstar subsidiary and continues to expand its business. The company's core activity has been concentrated especially in developing countries across Asia, Europe, and Africa.
As of December 2019, Exness has provided services for no less than 232,000 active traders globally, with a monthly trading volume passing $1 trillion. The company is also known to focus on complete transparency by consistently publishing its financial reports, which are reviewed by the Big Four accounting firm Deloitte, as written on its website. That means Deloitte would verify the existence and accuracy of all account funds and perform additional procedures, such as reconciliation of the funds and substantive testing of bonuses. However, Deloitte claimed that these are not official audits and do not follow International Standards on Auditing or International Standards of Review Engagements.
The company provides many great services such as supporting at least 107 currency pairs, a minimum deposit of only $1, maximum leverage of 1:2000, and a competitive cost structure. Moreover, the company always makes sure to secure clients' funds by providing negative balance protection and a segregated account that is entirely separate from corporate funds. In addition, the company provides negative balance protection. Thus, it is not surprising that Exness has paved its way up and become one of the top global brokers on the market now.
Extensive Review
The choice of broker is adjusted to the needs of each trader. If you are a trader who only needs a basic platform and trading features with the best attributes, then Exness can be your best choice.
Exness covers its lack of feature variations with other advantages like low spreads starting from only 0.1 pip. This is very suitable for traders who use scalping strategies (Scalper). Spreads on major pairs in certain account types can also be as low as 0.0 pip, depending on market conditions.
Not only that, but traders can also enjoy other advantages such as automatic fund withdrawals. Exness processes the majority of client withdrawals instantly, without manual checks; however, withdrawals may be subject tos depending on the payment provider or method of choice.
The safety of traders' funds is also guaranteed as Exness is one of the European-based STP/ECN brokers. Exness's ability to become an official partner of the Real Madrid soccer team for 3 years, starting July 2017, also provides evidence that the company has high solidity.
Deposits and withdrawals may be made 24 hours a day, 7 days a week. However, it is important to note that the company shall not be liable fors in processing deposits and withdrawals if suchs are caused by the payment system.
Traders do not need to worry about transaction fees when depositing and withdrawing. Exness doesn't charge any transaction fees to traders even though some charges may be incurred depending on the payment provider of choice. A variety of payment methods are provided for traders, including Wire Transfer, Bank Card, Neteller, Skrill, and many others.
The financial reports and metrics on the Exness website are audited quarterly by Deloitte, one of the four largest public accounting firms globally.
Moreover, Exness is one of the mote transparent brokers in the online trading industry. Traders can find out all information about this company on the website, such as trading volume, number of active clients, client deposits, company funds, and many more.
The platforms provided by Exness vary in MetaTrader 4, MetaTrader 5, Web, and Mobile platforms. This makes it easy for traders when trading on Exness, as they can also access Exness platforms anywhere and anytime.
Over the years, Exness has developed into a broker that attracts traders. Trader's trust is further enhanced by its compliance with financial regulations like the FCA and CySEC.
One measure of client confidence can be put on the trading volume. By December 2018, their clients' monthly trading volume reached USD348.4 billion and active traders around the world surpassed 50,342.
Through the program offered by Exness, traders also have the opportunity to earn extra income by becoming their partners. From the Introducing Broker (IB) program, partners can earn up to 33% spread commission from every new client that registers with them.
Additional income can also be obtained from Exness Partners. Traders can get a spread commission of up to 25% per transaction made by traders who register through an affiliate link.
When trading with Exness, clients can also make use of its free VPS hosting services. A VPS (Virtual Private Server) offers increased reliability and stability for traders as they can maintain their trades and expert advisors without interruption in the event of unexpected technical issues, such as internet or electricity downtime.
From the review above, it can be concluded that Exness is a favorite broker for traders because of low spreads and flexible account types. This condition is very suitable for traders with limited funds but is in need of more opportunities to get maximum profit. This broker is also well known for its maximum support on both new and existing partners.
Account Information
Apart from the forex demo account, this broker offers Zero, Standard Cent, Standard, Raw Spread and Pro. To successfully navigate your trading account, you also need to consider about leverage and minimum deposit. Talking about leverage in general, the maximum leverage offered by Exness is up to 1: 2000. Meanwhile, you can open an account with a starting capital of $10.
Exness account types vary in many aspects. Here are the details:
Standard: With a minimum deposit of $1, this account is available with variable spreads and many types of trading features including one-click trading, expert advisors, and browser-based platforms.
Raw Spread: Similar to its name, the account is provided for traders who want to try trading with raw spreads. But, it should be noted that the minimum deposit in this account starts from $200. If the amount of capital is not considered acceptable by your standard, it's better to choose other types of accounts with smaller deposit requirements.
Pro: Exness pro account is similar to the raw spread account in its starting capital requirement. But it's clear that this account is tailored for professional traders who may need to trade without restrictions.
Standard Cent: With a minimum deposit of $1, clients can trade with Cent base currency to minimize their risks. In addition, a number of trading features like mobile trading, automated trading, and one-click trading are available here. Hedging and scalping are also allowed in this account.
Zero: Exness zero account is categorized under "Pro Accounts" with 0 spreads for 95% of the trading day on 30 pairs. It is not quite different from the raw spread account that requires a $200 minimum deposit, but it should be noted that zero account's commission starts from $3.5 whereas raw spread's account is only up to $3.5.
Min Deposit
$10
Max Leverage
1:2000
Spread
Fixed and Variable
Commission
$3.50
If you want to look for a more simple explanation regarding this broker's account type(s), take a look at the following chart:
Payment Methods
When ing a forex broker, deposit and withdrawal features are some of the most important things to consider as it can easily affect the trades. In Exness, you can deposit and withdraw via Wire Transfer, Bitcoin, Tether, credit/debit cards, Neteller, Perfect Money, WebMoney, and Skrill. The processing time basically depends on the payment option you choose, ranging from several minutes to several days. Some payment systems support instant withdrawal.
The minimum and maximum amount of deposit/withdrawal also depend on the payment system so make sure to keep an eye on that. The broker initially doesn't charge any commission for deposit or withdrawal, but certain fees can be charged from the third party. Lastly, keep in mind that the name on the trading account should be the same as the one in the payment processor, as stated in the AML regulations.
Deposit

Minimum amount

Speed

Withdrawal

Minimum amount

Speed

Internet Banking

$15

within 30 minutes

$20

within 24 hours

Bitcoin

$50

within 24 hours

$50

within 24 hours

Bank Card

$10

within 30 minutes

$3

within 24 hours

FasaPay

$15

up to 2 days

$2

within 24 hours

DANA

$10

within 30 minutes

$2

within 60 minutes

OVO

$10

within 30 minutes

$2

within 60 minutes

QRIS

$10

within 30 minutes

-

-

Virtual Account

$10

within 30 minutes

-

-

Perfect Money

$10

within 30 minutes

$2

within 24 hours

SticPay

$10

within 30 minutes

$1

within 24 hours

USD Coin (USDC ERC20)

$10

within 24 hours

$100

within 24 hours

USD Coin (USDC TRC20)

$10

within 24 hours

$10

within 24 hours

Tether (USDT ERC20)

$10

within 24 hours

$100

within 24 hours

Tether (USDT TRC20)

$10

within 24 hours

$10

within 24 hours
For more details on each payment system available in Exness, read the descriptions below:
WebMoney : WebMoney is one of the major online wallet services which many people use to send money around the world. For this reason, there is a large number of forex brokers that accept WebMoney today. Like other online payment services today, WebMoney is supported by mobile applications to make transactions more efficient.
Wire transfer : Wire Transfer is the most commonly used payment method. Nearly all brokers in the world provide this method on their service. The reason is wire transfer is basically traditional transfer between banks in the worldwide. So, this method is guaranteed for its safety. This really helps traders who avoid third-party payments or don't have credit cards.
Skrill : Mostly, all forex brokers provide Skrill as an online payment service option. Fast, easy, and safe transactions are the main reasons why traders using this method. Traders can use Skrill to fund their trading accounts with either payment cards, bank wire transfers, or directly from a Skrill e-wallet account.
Neteller : Like PayPal, Neteller is one of the most popular online payment services today. Due to this popularity, nearly all forex brokers accept Neteller as a payment method for their clients' fund deposit and withdrawal. Although the Neteller system is available almost all over the world, it remains particularly popular in Europe.
Exness also provides payment with USD Coin (USDC), Tether (USDT), Perfect Money, Crypto and Credit/debit cards
Trading Platforms
Trading platform is a tool where you can buy or trade an instrument with only some clicks on your device, anytime and anywhere you want. In addition, price chart is also usually provided with some analytical tools to help you analyze the price movement, so you can increase your profitabiliy by placing well-planned trades.
Hereby, Exness offers you MetaTrader 4 and MetaTrader 5.
The platforms are accessible for desktop and webtrader via Windows, Mac, Linux, and also available for mobile devices.
Being arguably the most popular platform in existence, the MetaTrader family becomes a safe choice for almost any type of trader. However, Exness only provides the most basic versions of each platform and does not have any third-party add-ons that could enhance your trading experience.
As a result, you would have to manage your portfolios from a sub-standard trading platform, unless you invest in certain upgrades. This can be quite a hustle for advanced traders who need various tools to complement their trading.
Trading Platform
Use of Expert Advisors and Scripts
Use of Indicators
Installing additional Expert Advisors and Scripts
Trading on multiple accounts simultaneously
Use of Trailing Stop
Use of Signals
Log File availability
Log File time
Exness Trade App
❌
✔️
❌
❌
❌
❌
Use information from the Orders tab
Local time
Exness Terminal
❌
❌
❌
❌
❌
❌
Use orders and transactions information from the History tab
Local time
Multiterminal
❌
❌
❌
✔️
❌
❌
❌
❌
Web Terminal
❌
✔️
❌
❌
❌
❌
Use Journal as Log File
Local time
MT4 and MT5 (Mobile version)
❌
✔️
❌
❌
❌
❌
Use Journal as log file

iOS - local time

Android - server time

MT4 and MT5 (Desktop version)
✔️
✔️
✔️
❌
✔️
✔️
✔️
Displayed in local time as per client's computer
Unique Features
With more than twelve years of experience, Exness has become one of the top brokers that continue expanding and improving each day. Judging from the variable features they offer, Exness aims to provide service for all types of traders. We may find that some of the features are not as competitive as other brokers, but in some other aspects, the broker offers a range of interesting features.
Exness offers an in-house VPS hosting that can be accessed if you have at least a $500 deposit in your account, which is a fair amount considering the benefits that you can get from it. VPS or Virtual Private Server lets you connect to a remote terminal whose server is in the direct vicinity of a trading server. By using this program, you will add stability and undisturbed connection to your trading, making it more secure from technical risks such as power cuts and connectivity problems. Also, with a speed of 0.4-2.5 ms, you can send your orders without and receive quotes almost instantly.
Education and Research
Exness offers a wide range of features that are aimed at both beginners and advanced traders. When it comes to educational and research materials, Exness provides excellent in-house content for its clients. To begin with, there is the Weekly Forex Data segment which consists of in-depth analysis about price in the key upcoming events and trading ideas. There's also the bi-weekly technical analysis with quality content and charts. In addition, Exness offers a web TV stream provided by Trading Central to add research value. Completing the package is a live news feed.
| | | | |
| --- | --- | --- | --- |
| | | | |
| Beginner Course | ✓ | ✓ | ✗ |
| Advanced Course | ✓ | ✓ | ✗ |
Extra Bonuses
At the moment, Exness does not actively provide any bonuses or promotions. In one way or another, this can be regarded as something positive because it shows that the company complies with the requirements of forex market regulators, which demand abandoning such methods to lure more clients.
Customer Support
Do you have any question or find any trouble related to Exness? If you do, you should reach Exness's support to get the information that you need. Here is the detail of the broker's customer support:
Exness provides a rather high-quality multi-lingual support that is accessible via e-mail and phone. The main information on the website is available in more than 10 languages, while the customer service itself is supported in 15 languages. However, only English, Chinese, and Thai language operate 24/5. That is why it's best to check the availability of each language before you contact the broker so there won't be any. You can also just go to the Help Center section on the website to find answers to commonly asked questions.
FAQ About Exness
A good broker constitutes a good service for traders in terms of many criteria including trading instruments, deposits and withdrawals, as well as customer support. What is good for a certain trader does not necessarily mean the same thing to you. So the term "a good broker" can vary in meaning. You can decide for yourself if Exness is a good broker for you or not by reviewing the criteria. In general, Exness provides trading service in Forex , Gold & silver , CFD , Oil , Stocks , Indexes , Metals , Energies and Crypto . As for the payment methods, you can choose between WebMoney, Skrill, Wire transfer, Credit/debit cards, Neteller, Perfect Money, Crypto, Tether (USDT) and USD Coin (USDC). The customer support is available via Email, Phone and Live chat.
The starting capital in Exness is $10.
Exness is regulated by FSA (Seychelles), CBCS (Curacao), FSC (BVI), FSCA, CMA (Kenya), FCA, CySEC and ESMA. A regulated broker equals a more responsible trading environment. You can also expect a more guaranteed safety of funds as some of regulatory frameworks in the financial industry require a compensation scheme in case of unprecedented incidents that result in clients' financial losses.
Exness is a brokerage company offering trading services for clients since 2008 with offices in Seychelles, Saint Martin, British Virgin Islands, South Africa, United Kingdom, European area, France, Nigeria and Brazil.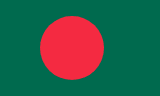 Their spread is awesome, they got an excellent trading platform...
More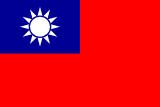 I hopped into the trading scene a couple of years...
More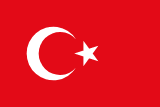 Absolutely thrilled with my inaugural experience! To my amazement, deposits...
More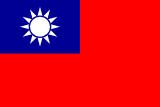 Shaunta Sepulveda
Jul 20 2023
Exness is dope for trading, man. The trading system is...
More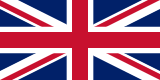 Up until now, my experience with this broker has been...
More

I would like to suggest two significant changes for the...
More