Having problems with Emd Forex?
Share here!
EMD FOREX/BIGMO are same scammers. Recently they changed their name to bigmo... Once you deposited money just think its gone.. you will not able to withdraw your money. They will araamge Relationship Managersbfor us to destroy our accountband vanish out ... STAY AWAY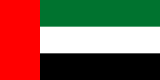 Midhun Joy
Aug 11 2023
EMD and BIGMO are the same company; earlier, its name was Digibits. They used to change the names once they got enough complaints and cases in the UAE. These are big scammers targeting Indians. They will arrange for the Relationship Manager to handle our accounts. But later on, we will get to know that their duty is to force us to invest more and wash out our accounts. Once they know you can't invest more, they will stop responding to your calls.
I lost 11,000 USD; in my list, people have lost more than 2,00,000 USD as of now. Once all your money is lost, they will blame the market and you. Once the market is about to pick up, they will tell you to sell. If you have any doubts, you can try withdrawing money from your account. Step 2 will not work.
They don't even have any regulations in the UAE. If you have any doubts, you can check with the government. They say SCA license, but they don't have that either, not even a trade license in the UAE. Please stay away from these people.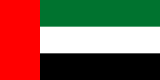 Vishnu
Aug 10 2023
Account Number:

(xxx)
BIGMO FX/ U TRADES/ EMD FOREX- ALLL ARE SCAMS!
ALL BIG SCAMMERS! BIGMO FX/U TRADES/ EMD FOREX ALL ARE PROFESSIONAL THEIVES! All have only LOST Their money with them! they will make sure you invest with them more and more and their so called RMs who are Pro scammers will wash out your accounts! They are heartless, emotionless rogues! they wash out hard earned money in no time! please stay away from such cheating platforms and please use legit platfoms to trade! BIGMO FX is NUMBER 1 FRAUD PLATFORM!!!!! they have no license and registration! they cheat every client and make sure yo swindle the money! the money is never in the REAL MARKET!!!! PLEASE BE AWARE! DO NOT TRADE WITH THEM PLEASE!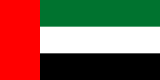 Shalika
Aug 10 2023
Account Number:

(64736xxx)
This company is a SCAM. Please do not invest any money with them. You are sure to loose every penny when you deposit with them. No withdrawals can be done and you will end up loosing everything. Beware! its a SCAM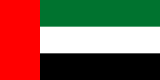 Victime
Jul 18 2023
Account Number:

(64736xxx)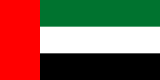 Bijo Jacob
Jul 12 2023
EMD FOREX/ BIG MOFX/ DIGIBITS/ ALL SCAM
Please be aware of EMD Forex, which is now called as BIGMO FX. They are professional scammers and they are not regulated and have no legal license to do online trading. They have cheated 100s of their clients by washing out their accounts. Please do not invest a penny with these trading platforms.
I lost 21K USD in less than 20 days and there are many who lost alot of money. The brain child of EMD FOREX is RAHUL TANWAR and BABJI POTHINA from india. They loot people and make sure all your investment is washed away! PLEASE REPORT THIS!!!!! DO NOT TRADE WITH THEM!!!!!!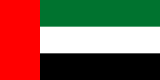 EMD Victim
Jul 12 2023
Please be AWARE of EMD Forex. This is a Fraud Company, Earlier this was called DIGIBITS and now changed name to EMD Forex, they work with RMs who only make sure your account will be washed out. I lost 21K USD in less than 20 days. The day i wanted to withdraw my principle my account was washed out.
One of the Brain child behind this whole thing in BABJI POTHANI. This scam is run by indians targeting only indians. Please DO NOT INVEST with EMD Forex. This is a PROPER SCAMMING COMPANY no office except for call centers in Business Bay. I have made a legal complaint against them. They are not willing to take the responsibility and will blame the market! THIS IS 10000000 %%%% SCAMMING COMPANY! PLEASE REPORT!!!!

Sheethal
Jul 3 2023
Cant give less than 1 star.. ....
Cant give less than 1 star.. once u register wth them.. their marketing rep will stop answering ur call.. and theyvwill fool u with bonus amount .. in real.. u will play wth ur own capital n loose ur own money cz of unprofessional relationship mgrs....
Think million times ... before investing here... n then also never invest here....

HR
Jun 28 2023
Account Number:

(557xxx)