Be carefull
SCAM BROKER!


Nov 12 2022
Account Number: (6017xxx)
SCAM BROKER that work together with the SCAM TRADER. YOUR MONEY WILL BE LOCKED FOREVER TILL YOUR ACCOUNT IS BLOWN to ZERO! First they link your account with the trader. Then they tell you that you cannot withdraw if there are still trades in the account. Then when there are no trades, there are open position opened by the stupid trader so they still cannot unlink your account. This trader blew my $500 to $300 in 1 week, winning trades were around $10, while losing ones are about $20. 1:2 losing ratio, anyone logical would know that it's a bad strategy. I am guessing that this scam broker work together with the trader to lose all your money so they can take everything. The trader is called Ultra FX Strategy, don't fall for their "daily PIPS wins", it's all a lie.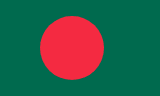 Jeff Morgan
Account Number:
(#583xxx)
Nov 19 2022
I found absolutemarkets via a google search and since about...
More

Fast support and easy to sign up overall absolute markets...
More