HOME
/ INTERACTIVE BROKERS REVIEW
Interactive Brokers Review
---
💲 Min Deposit $10000
⌛ Year Established 1977
💼 Regulation
💡 Min Position 0.25 lot
🌐 Website www.interactivebrokers.com
🌎 Country






⚖ Max Leverage 1:100
📁 Segregated accounts
📈 Managed accounts
📖 Free education
Interactive Brokers is a well-established broker since 1977. Interactive Brokers has headquarters in United States, United Kingdom, Australia, Singapore, Ireland and Hungary. Interactive Brokers to provide their Forex/CFD trading services to over 4 million clients.
This broker has also been regulated by SEC (US) 8-47257, FCA 208159, CFTC/NFA 0258600, ASIC 453554, MAS CMS100917, Central Bank of Ireland 23.12.2020 and Hungarian National Bank H-EN-III-623/2020.
Extensive Review
Interactive Brokers is a direct market access broker that provides execution, clearance, settlement, and prime brokerage for customers. Since it was found 41 years ago by Thomas Peterffy, the company has grown internally to become one of the premier securities firms with over $7 billion in equity capital.
First acknowledged as a popular broker for advanced traders, Interactive Brokers launched a second tier of service called IBKR Lite for more casual investors in 2019.
The IBKR Lite provides services on over 125 market destinations worldwide and gives direct access (online) trade execution and clearing services, both to institutional and professional traders for a wide variety of traded products including stocks, options, futures, forex, fixed income, and funds worldwide. Interactive Brokers Group and its affiliates execute over 859,000 trades per day.
Headquartered in Greenwich, Connecticut, Interactive Brokers has over 1,400 employees in the USA, Switzerland, Canada, Hong Kong, UK, Australia, Hungary, Russia, Japan, India, China, and Estonia companies. IBKR is regulated by the Securities and Exchange Commission (SEC), the Financial Industry Regulatory Authority (FINRA), the Financial Conduct Authority (FCA), and is registered in the New York Stoch Exchange (NYSE).
Interactive Brokers offers a wide range of product-centered tools like the OptionTrader and Probability Lab for simplified single and complex multi-leg option trading; FXTrader for forex trading, Mutual Fund/ETF Replicator for helping traders find a lower cost on ETF alternatives, also fixed-income screeners for corporate and agency bonds. Overall, trading with Interactive Brokers would be provided with the most useful and updated tools to maximize trading and investing goals.
As a popular and regulated broker in the US, Interactive Brokers has won some awards. Recently, they were awarded by the Barrons as the 2019 Best Online Broker, which is categorized as the best broker for mobile, international, and frequent traders. Besides, they also won an award as Top Performing Broker by the Preqin Service Providers, and Best Overall Broker by Investopedia (Best for Low Costs, Best for International Trading, Best for Options Trading, Best for Day Trading, and Best for Penny Stocks). The awards are not only achieved during 2019. Since 2005, Interactive Brokers has won lots of awards regarding its best services for clients.
To optimize clients' trading speed and efficiency, Interactive Brokers provides some powerful suites of trading platforms. Below is the list:
Client Portal
A one-stop destination to check quotes and place trades, see account balances, Profit and Loss, as well as key performance metrics, funding, and reporting.
Desktop TWS
A flagship platform designed for active traders and investors who trade multiple products and require power and flexibility. Opening an account in Interactive Brokers and using this platform allows traders to utilize the most advanced algorithms and trading tools, as well as a library of tools and asset-based trading layouts for optimum customization.
IBKR TWS for Mobile
The IBKR TWS for Mobile is made for traders who want to easily trade and monitor their IBKR account on-the-go from either iOS or Android device (tablet or smartphone).
IBoT
IBoT is a robot for finding information and placing orders using clients' own words. IBot is available on TWS for Desktop, IBKR Mobile, and Client Portal.
IBKR WebTrader
IBKR WebTrader is made for traders and investors who prefer a simplified interface.
IBKR APIs or IBKR Pro
This trading platform is provided especially for traders and investors who want to write their trading software or automated trading programs; third-party software users.
Overall, Interactive Brokers has always been a great choice for those who want to find out a credible and regulated broker for trading. Offering lots of trading platforms, Interactive Brokers has committed to provide their best services for both novices and professionals, since it is suited to every clients' needs.
Account Information
Apart from the forex demo account, this broker offers Individual. To successfully navigate your trading account, you also need to consider about leverage and minimum deposit. Talking about leverage in general, the maximum leverage offered by Interactive Brokers is up to 1: 100. Meanwhile, you can open an account with a starting capital of $10000.
Min Deposit
$10000
Max Leverage
1:100
Spread
Fixed
If you want to look for a more simple explanation regarding this broker's account type(s), take a look at the following chart:
💲 Min Deposit $10000
💡 Min Position 0.25 lot
🔢 Spread Fixed
📉 Scalping
🤖 Expert Advisors
⏱ Trailing stop
⏳ Pending orders
1️⃣ One-click trading
💸 Commission
Instruments Traded
Besides lots of currency pair, Interactive Brokers also offers some instruments you would like to trade on, such as Forex, Gold & silver, CFD, Stocks, Options, Futures, Bonds, ETF and Crypto for your best choice. Somehow, remember that different instrument has different trading conditions. In this case, you have to make sure that your strategy is well suited for the instrument you chose.
As for Individual account, Interactive Brokers specifically provides it with the following instruments and leverage:
Forex
1:40
Gold & silver
1:16
Options

Futures
1:5
Bonds
1:100
Crypto
1:2
Payment Methods
Wire transfer : Wire Transfer is the most commonly used payment method. Nearly all brokers in the world provide this method on their service. The reason is wire transfer is basically traditional transfer between banks in the worldwide. So, this method is guaranteed for its safety. This really helps traders who avoid third-party payments or don't have credit cards.
Interactive Brokers also provides payment with Check and BPAY
Trading Platforms
Trading platform is a tool where you can buy or trade an instrument with only some clicks on your device, anytime and anywhere you want. In addition, price chart is also usually provided with some analytical tools to help you analyze the price movement, so you can increase your profitabiliy by placing well-planned trades.
Hereby, Interactive Brokers offers you Web Trader (SerSart), FX-Trader and Trader Workstation.
Customer Support
Do you have any question or find any trouble related to Interactive Brokers? If you do, you should reach Interactive Brokers's support to get the information that you need. Here is the detail of the broker's customer support:
FAQ About Interactive Brokers
A good broker constitutes a good service for traders in terms of many criteria including trading instruments, deposits and withdrawals, as well as customer support. What is good for a certain trader does not necessarily mean the same thing to you. So the term "a good broker" can vary in meaning. You can decide for yourself if Interactive Brokers is a good broker for you or not by reviewing the criteria. In general, Interactive Brokers provides trading service in Forex , Gold & silver , CFD , Stocks , Options , Futures , Bonds , ETF and Crypto . As for the payment methods, you can choose between Wire transfer, Check and BPAY. The customer support is available via Email, Web form, Phone and Live chat.
The starting capital in Interactive Brokers is $10000.
Interactive Brokers is regulated by SEC (US) 8-47257, FCA 208159, CFTC/NFA 0258600, ASIC 453554, MAS CMS100917, Central Bank of Ireland 23.12.2020 and Hungarian National Bank H-EN-III-623/2020. A regulated broker equals a more responsible trading environment. You can also expect a more guaranteed safety of funds as some of regulatory frameworks in the financial industry require a compensation scheme in case of unprecedented incidents that result in clients' financial losses.
Interactive Brokers is a brokerage company offering trading services for clients since 1977 with offices in United States, United Kingdom, Australia, Singapore, Ireland and Hungary.
Interactive Brokers Articles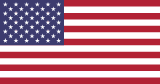 I have worst CS moment here. They are a bit...
More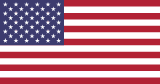 While the platform is good. When you have a problem...
More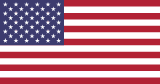 The web site does not always connect you may have...
More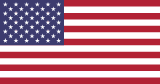 The platform is absolutely solid and the folks at IB...
More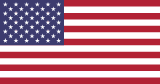 Pros: Fast, InexpensiveCons: Terrible Scanner, Horrible Charts, Customer Services
More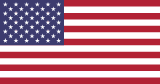 My application for an interactive brokers account took weeks to...
More