Alpari is a well-established broker since 1998. Alpari has headquarters in St. Vincent & Grenadines, Seychelles, China, European area, Hong Kong, India, Indonesia, Spain, Thailand, Turkey, United Arab Emirates, United Kingdom, Nigeria and Russia. Alpari to provide their Forex/CFD trading services to over 4 million clients.
This broker has also been regulated by SVGFSA, 20389 IBC 2012, FSA (Seychelles), SD026, The Financial Commission, 01, 09 and 2013.
Major Information
💲 Min Deposit $1
⚖ Max Leverage 1:1000
💡 Min Position 0.01 lot
Extensive Review
Alpari International is one of the largest forex brands. They always try to work hard to make sure traders make the best trading and investment decisions. Established on 24th December 1998, Alpari has started from a small group of men who are looking to start a business in finance in one of the most economically precarious years in Russia's history.
During 20 years of experience in the forex industry, there are about 2 million traders choosing Alpari as the broker to trade with. Alpari has a head office on the 5th Floor, 355 NEX Tower, Rue du Savoir, Cybercity, Ebene 72201, Mauritius. The company is regulated in St.Vincent and the Grenadines (the licensed number is 20389 IBC 2012), IFSC Belize (the licensed number is IFSC/60/301/TS/18).

This broker uses MetaTrader 4 and MetaTrader 5, both of which offer great flexibility, charting tools, and an easy-to-use interface. For higher volumes, the company also provides the Alpari International Direct platform which offers enhanced features for advanced investors.
The company offers an array of live trading accounts to choose from. Each one offers different opportunities and allows traders to trade in different ways. All of their accounts use USD, EUR, GBP, and NGN as the options for base currency. But, NGN accounts are only available to clients in Nigeria.
Each kind of account has a different spread. At Standard Account provides spreads from 1.2, the spread of Micro Accounts is from 1.7, and ECN Account and Pro Account have spread from 0.4. A trader can open an account in Alpari and opt to trade currencies (FX majors, FX minors, FX exotics, and FX RUB), spot metals, spot commodities, stock trading, spot indices, and crypto-currencies.
A trader can find out what the minimum spreads, pip value, swaps, and trading session times are for each instrument before start trading. If the trader is still not sure where to begin, they can found the answer in a guide provided by Alpari on their official website.
Their guide to trading is designed to break down the terminologies and answer the most frequently asked questions by traders. A trader will be trading more quickly and with more confidence in no time.
Besides, Alpari offers PAMM (Percent Allocation Management Module) which allows a trader to choose their desirable Account Manager. This allows traders to have a chance in gaining more profit without advanced knowledge of forex trading. These managers usually have a wealth of experience in the markets, with tried-and-tested strategic trading decisions.
This program also gives opportunities for well-seasoned traders to become Strategy Managers. As Strategy Managers, they can use their trading experience and earn more from profitable trades. They have privileged access to Alpari's advanced programs and all the tools they need to cultivate a massive following of investors. The investors then will help Strategy Managers to earn more through commission fees up to 40%.
Their website also provides various Forex Trading Strategies. Because to increase the chance to profit, it's important to know as much about the markets and the trading strategies behind them as possible. Alpari believes that strategies provide traders with a roadmap for trading, reducing panicked decision-making that can occur in the heat of the moment. In other words, trading in Alpari allows traders to learn about any kind of forex trading strategy.
For educational purposes, the company provides Trading Webinars, one of the variants of technology that allows users to hold seminars, talk shows, and discussions online, without having to communicate face to face.
Alpari creates a very convenient funding and withdrawal experience for each trader. A trader can transfer with any kind of methods, such as e-payment (example: FasaPay, Local Transfer, TC Payment, etc), credit cards (Visa, Mastercard, and Maestro), E-Wallet (Neteller, Skrill, VLOAD, TC Pay Wallet, WebMoney, Perfectmoney, Bitcoin), and bank transfer. If there's been no trading activity on the trader account for at least 6 months, an inactivity fee of 5 EUR/USD/GBP will be applied.
All Back office transfers are processed during standard business hours, 03:00-19:00 GMT+2 (GMT+3 during DST), Monday-Friday. If traders still feel confused, they can contact Alpari's team by any method, such as Live Chat, Telegram, or email.
Company Information
🌐 Website
alpari.com
⌛ Year Established
1998
🌎 Country















💼 Regulation

Features
💰 Bonuses
👨‍💻 PAMM
🏆 Trading contests
📁 Segregated accounts
📈 Managed accounts
📖 Free education
Account Information
Apart from the forex demo account, this broker offers standard.mt5, standard.mt4, pro.ecn.mt4, pamm.standard.mt4, pamm.pro.ecn.mt4, pamm.ecn.mt5, pamm.ecn.mt4, nano.mt4, ecn.mt5 and ecn.mt4. To successfully navigate your trading account, you also need to consider about leverage and minimum deposit. Talking about leverage in general, the maximum leverage offered by Alpari is up to 1: 1000. Meanwhile, you can open an account with a starting capital of $1.
Min Deposit
$1
Max Leverage
1:1000
Spread
Variable
Commission
$16
If you want to look for a more simple explanation regarding this broker's account type(s), take a look at the following chart:
Payment Methods
WebMoney : WebMoney is one of the major online wallet services which many people use to send money around the world. For this reason, there is a large number of forex brokers that accept WebMoney today. Like other online payment services today, WebMoney is supported by mobile applications to make transactions more efficient.
Wire transfer : Wire Transfer is the most commonly used payment method. Nearly all brokers in the world provide this method on their service. The reason is wire transfer is basically traditional transfer between banks in the worldwide. So, this method is guaranteed for its safety. This really helps traders who avoid third-party payments or don't have credit cards.
Skrill : Mostly, all forex brokers provide Skrill as an online payment service option. Fast, easy, and safe transactions are the main reasons why traders using this method. Traders can use Skrill to fund their trading accounts with either payment cards, bank wire transfers, or directly from a Skrill e-wallet account.
Neteller : Like PayPal, Neteller is one of the most popular online payment services today. Due to this popularity, nearly all forex brokers accept Neteller as a payment method for their clients' fund deposit and withdrawal. Although the Neteller system is available almost all over the world, it remains particularly popular in Europe.
FasaPay : Known as an e-payment for retail forex traders, FasaPay does not require a huge amount of fee, giving it a competitive edge among any other e-payments in the forex brokerage industry. Instant process is also featured as one of its advantages.
Alpari also provides payment with Zcash, Wallet One, UnionPay, Tether (USDT), Perfect Money, Litecoin, Ethereum, Crypto, Credit/debit cards and AdvCash
Trading Platforms
Trading platform is a tool where you can buy or trade an instrument with only some clicks on your device, anytime and anywhere you want. In addition, price chart is also usually provided with some analytical tools to help you analyze the price movement, so you can increase your profitabiliy by placing well-planned trades.
Hereby, Alpari offers you MetaTrader 4 (Limited with 10 days of inactivity) and MetaTrader 5 (Limited with 10 days of inactivity).
Customer Support
Do you have any question or find any trouble related to Alpari? If you do, you should reach Alpari's support to get the information that you need. Here is the detail of the broker's customer support:
FAQ About Alpari
A good broker constitutes a good service for traders in terms of many criteria including trading instruments, deposits and withdrawals, as well as customer support. What is good for a certain trader does not necessarily mean the same thing to you. So the term "a good broker" can vary in meaning. You can decide for yourself if Alpari is a good broker for you or not by reviewing the criteria. In general, Alpari provides trading service in Forex , Gold & silver , CFD and Crypto . As for the payment methods, you can choose between WebMoney, Skrill, Wire transfer, Credit/debit cards, Neteller, UnionPay, Perfect Money, FasaPay, Crypto, Wallet One, Litecoin, Ethereum, AdvCash, Zcash and Tether (USDT). The customer support is available via Email, Phone and Live chat.
The starting capital in Alpari is $1.
Alpari is regulated by SVGFSA, 20389 IBC 2012, FSA (Seychelles), SD026, The Financial Commission, 01, 09 and 2013. A regulated broker equals a more responsible trading environment. You can also expect a more guaranteed safety of funds as some of regulatory frameworks in the financial industry require a compensation scheme in case of unprecedented incidents that result in clients' financial losses.
Alpari is a brokerage company offering trading services for clients since 1998 with offices in St. Vincent & Grenadines, Seychelles, China, European area, Hong Kong, India, Indonesia, Spain, Thailand, Turkey, United Arab Emirates, United Kingdom, Nigeria and Russia.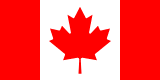 Alpari is good for a newbie like me. The MetaTrader...
More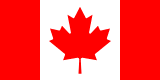 Kiki Paramount
Jul 24 2020
I immediately use Alpari since the beginning. Alpari platform is...
More

I like Alpari the most because there's insurance for deposit...
More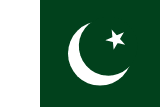 I first registered and made a deposit through E-banking, It...
More

I was interested in Alpari. But when I registered, I...
More

Disappointed with the new Alpari website. It looks less attractive...
More