Xtrade is a well-established broker since 2010. Xtrade has headquarters in Australia, Cyprus, Belize and Russia. Xtrade to provide their Forex/CFD trading services to over 4 million clients.
This broker has also been regulated by ASIC 342628, CySEC 108/10, IFSC (Belize) IFSC/60/383/TS/15 and NAFD (Russia) A.
Major Information
💲 Min Deposit $100
⚖ Max Leverage 1:400
💡 Min Position 0.01 lot
Extensive Review
Operating as an online CFDs broker since 2010, XTrade Europe Ltd. is a part of XTrade Group and provides trading in FX and CFDs as offersfx.eu. Previously known as xtrade.eu, this broker is regulated by the Cyprus Securities and Exchange Commission (CySEC) with license number 108/10.
Therefore, it is subject to the regulatory requirements of the Markets in Financial Instruments Directive (MiFID II). For non-European traders opening an account in XTrade, they will be managed by Xtrade International Ltd., a Belize-based entity that is licensed by the International Financial Services Commission in Belize.
As OffersFX, XTrade Europe Ltd. accentuates its rich options of trading assets for clients. From Forex to cryptocurrencies, OffersFX manages to offer them all. The broker also presents interesting alternatives like Shares, ETFs, and Bonds. This alone has opened opportunities to traders and investors from various markets.
Several attributes claimed as their distinctive advantages including strong financial resources, quick and efficient withdrawal process, cutting-edge platform technology, and worldwide customer support.
Following XTrade International's offering, XTrade Europe does not provide trading with the highly popular MetaTrader platform. This broker has its proprietary platform that enables traders to access the market via Web-Trader with a rich set of features and trading tools to ensure an optimized trading experience. Said platform is not only available on the desktop, but also in mobile app and tablets.
Trading conditions are not explained thoroughly, as the broker does not offer selectable account types. Forex trading in XTrade is presented with Fixed Spread from 2-5 pips with no commission.
There are no clear details of information on the maximum leverage and minimum deposit. However, XTrade Europe Ltd. mentions explicitly that there are premium charges for overnight trading positions.
There are no fees charged for deposit and withdrawal, and traders can choose between bank transfer, credit card, PayPal, Skrill, and Neteller as the payment method.
However, it is important to acknowledge that there is an inactivity fee of up to $50 per month if a trader somehow neglects their trading account in OffersFX for 3 months. Also, there is a dormant maintenance fee up to $100 per month for accounts that have been inactive for one year or more.
For all of the assets provided to traders, OffersFX does not exactly equip them with profound education materials. There are explanations dedicated to each trading instrument, but the broker has no further contents to educate traders about online trading in various markets.
To sum up, XTrade Europe Ltd. is a CySEC-regulated broker with many trading instruments to offer. It is a distinctive company in the way it offers Fixed Spread as the sole trading commissions to traders and does not comply with mass preference in the MetaTrader platform.
Unfortunately, XTrade Europe Ltd. is not too great on transparency and information sharing, as well as charges a quite big amount of fees for inactive accounts. Well, at least the broker states that it does not require deposit and withdrawal commissions.
Company Information
🌐 Website
www.xtrade.com
⌛ Year Established
2010
🌎 Country





💼 Regulation

Account Information
Apart from the forex demo account, this broker offers Standard. To successfully navigate your trading account, you also need to consider about leverage and minimum deposit. Talking about leverage in general, the maximum leverage offered by Xtrade is up to 1: 400. Meanwhile, you can open an account with a starting capital of $100.
Min Deposit
$100
Max Leverage
1:400
Spread
Fixed
If you want to look for a more simple explanation regarding this broker's account type(s), take a look at the following chart:
💲 Min Deposit $100
💡 Min Position 0.01 lot
🔢 Spread Fixed
📉 Scalping
🤖 Expert Advisors
⏳ Pending orders
💸 Commission
Instruments Traded
Besides lots of currency pair, Xtrade also offers some instruments you would like to trade on, such as Forex, Stocks, Indexes and Crypto for your best choice. Somehow, remember that different instrument has different trading conditions. In this case, you have to make sure that your strategy is well suited for the instrument you chose.
As for Standard account, Xtrade specifically provides it with the following instruments and leverage:
Forex
1:400
Indexes
1:200
Crypto
1:10
Payment Methods
CashU : If you live in the Middle East, CashU is one of the most popular online payment services there. CashU is a digital wallet that allows clients to pay or transfer money online instantly and offer users its own pre-paid MasterCard with no absolutely additional fees attached. Introduced in July 2002, CashU has targeted the Middle East and North African markets where it serves close to 2.3 million customers. This is the reason why many of the forex brokers that are expanding in the North African and Middle East market accept CashU as one of their payment methods.
Wire transfer : Wire Transfer is the most commonly used payment method. Nearly all brokers in the world provide this method on their service. The reason is wire transfer is basically traditional transfer between banks in the worldwide. So, this method is guaranteed for its safety. This really helps traders who avoid third-party payments or don't have credit cards.
WebMoney : WebMoney is one of the major online wallet services which many people use to send money around the world. For this reason, there is a large number of forex brokers that accept WebMoney today. Like other online payment services today, WebMoney is supported by mobile applications to make transactions more efficient.
Skrill : Mostly, all forex brokers provide Skrill as an online payment service option. Fast, easy, and safe transactions are the main reasons why traders using this method. Traders can use Skrill to fund their trading accounts with either payment cards, bank wire transfers, or directly from a Skrill e-wallet account.
QIWI : Qiwi is an e-wallet or electronic payment service provider from Rusia that is introduced in 2007. The service is mainly used by individuals and businesses in Russia, Ukraine, Kazakhstan, Moldova, Belarus, Romania, the US, and the UAE.
Neteller : Like PayPal, Neteller is one of the most popular online payment services today. Due to this popularity, nearly all forex brokers accept Neteller as a payment method for their clients' fund deposit and withdrawal. Although the Neteller system is available almost all over the world, it remains particularly popular in Europe.
Xtrade also provides payment with paysafecard, giropay, YooMoney, UnionPay, SOFORT and Credit/debit cards
Trading Platforms
Trading platform is a tool where you can buy or trade an instrument with only some clicks on your device, anytime and anywhere you want. In addition, price chart is also usually provided with some analytical tools to help you analyze the price movement, so you can increase your profitabiliy by placing well-planned trades.
Hereby, Xtrade offers you XTrade Platform.
Customer Support
Do you have any question or find any trouble related to Xtrade? If you do, you should reach Xtrade's support to get the information that you need. Here is the detail of the broker's customer support:
FAQ About Xtrade
A good broker constitutes a good service for traders in terms of many criteria including trading instruments, deposits and withdrawals, as well as customer support. What is good for a certain trader does not necessarily mean the same thing to you. So the term "a good broker" can vary in meaning. You can decide for yourself if Xtrade is a good broker for you or not by reviewing the criteria. In general, Xtrade provides trading service in Forex , Stocks , Indexes and Crypto . As for the payment methods, you can choose between CashU, Credit/debit cards, giropay, Neteller, paysafecard, QIWI, Skrill, SOFORT, UnionPay, WebMoney, Wire transfer and YooMoney. The customer support is available via Email, Live chat and Phone.
The starting capital in Xtrade is $100.
Xtrade is regulated by ASIC 342628, CySEC 108/10, IFSC (Belize) IFSC/60/383/TS/15 and NAFD (Russia) A. A regulated broker equals a more responsible trading environment. You can also expect a more guaranteed safety of funds as some of regulatory frameworks in the financial industry require a compensation scheme in case of unprecedented incidents that result in clients' financial losses.
Xtrade is a brokerage company offering trading services for clients since 2010 with offices in Australia, Cyprus, Belize and Russia.

Gustave Chevalier
Sep 16 2023
The xtrade platform offers a lot of trading instruments and...
More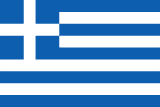 Judging by the history this company is trustworthy and safe.
More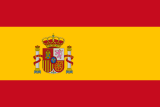 Broker has advantages and disadvantages. Some people like broker's trading...
More

Arnaud Boucher
Sep 3 2023
Then you've need a different approach to trading. Forget about...
More

I still have not fully understood all the benefits of...
More

Tirone Rosania
Aug 15 2023
I love to work with the guys who do care...
More