Forex Brokers Testimonials
Identifying a good broker will not be complete without checking the testimonials. This is because experience speaks louder than words.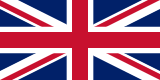 Has a lot to offer
Fxpro is a top-tier brokerage there is no doubt about that.
It has a large history and the reliable infrastructure with multiple licenses on board.
That is the bare minimum for confident trading.
However there are many more extra features for various trading goals.
For instance the broker provides a trusted and solid VPS service provider. It's essential for algo traders who want their trading robots to scan the forex market 24/7.

Mirko Smaldone
Dec 1 2023
Recommend it
for me, activtrades broker is an irreplaceable partner in the world of trading.
I have chosen it because of several reasons:
- complete reliability as the company obtained tons of licenses;
- big range of different assets;
- fast trading platforms with claimed instruments;
and some other features made me make up my mind about the ActivTrades firm.
highly recommend.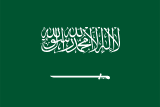 I am happy to cooperate with this broker
This is the one I have been looking for throughout my trading career. A handy app, It allows me to make trades efficiently, keep track of positions and quickly access trading tools.Design is intuitive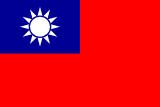 Recommended!
I hopped into the trading scene a couple of years back and started using Exness on the recommendation of a well-known guru. Gotta say, it's been smooth sailing – trading is a breeze with their setup. There are a few areas I think could use a touch-up, but the most important one is this: follow your users' lead. If you make it easier for folks to use your platform, we can all grow together at lightning speed.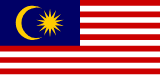 Services
I almost have no complaints about provided services.
Everything works correctly, without any lag and freezes.
Yep, it's better to vary bonus system, but it's a forward-looking wish.

Andrea
Account Number:
(1685xxx)
Aug 31 2023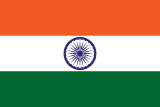 More than just a broker
Fxgiants is much more than just a trading broker. It offers some cool features to
a) mix up the routine
b) diversify income sources
I appreciate that.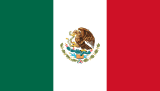 good company to trade with
The platform's advanced order execution technology ensures fast and efficient trade executions. This is particularly important for those engaged in short-term trading, where precision and speed are paramount.

CFDs and Real assets!
what i really like about this platform is that, apart from all the things you can trade in contracts for difference, you also can actually trade real stocks, and it is a great alternative way to actually a conscious investing. You really own the stuff, so you need to know what you own too. It's a really good way to become a more knowledgeable investor. And naga allows you to do that.

Magnus
Account Number:
(28364281xxx)
Nov 27 2023
great broker
Smooth mobile trading. The mobile app is user-friendly and responsive. However, more customization options for the app layout would be appreciated.