Forex Brokers Testimonials
Identifying a good broker will not be complete without checking the testimonials. This is because experience speaks louder than words.

Top-tier forex broker from my prespective. It has everything to become the leader of the industry.
I really like the commissions for crytpo trading. Of course it heavily depends on the precise coin you want to trade, but in general the certain percentage of the price looks and feels reasonable.
Because of that I try to open long deals on cryptos, since the bear maket has run out of strength as far as I'm concerned. Several altcoins look quite appealing these days.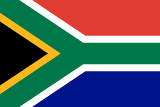 Today I do my best to reach tops in trading. I started to trade with IronFX pretty long time ago, and have already grown up from a complete rookie to a sustainable trader who evaluates all the risks, knows almost all ways how to mitigate them, and is aware of how to choose best assets for trading according to the current market's sentiment.
Without a doubt, broker plays its role in this process by providing me and other traders with different educational materials, YT channel, blog and other stuff. Its full-fledged school is aimed at gradual skills' enhancement.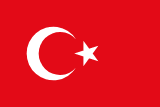 Bridget Rivera
Feb 13 2023
This is the third time this month that I can't be logged in to my trading account. It always happens when I let my position open too long. Considering I tend to open a long position, this happens more often than you'd think. Sure, it can be fixed as soon as possible, but that is not ideal. They should at least do something to prevent it. Really disappointed.

I would like to suggest two significant changes for the Exness terminal. Firstly, I would appreciate the ability to modify an order's lot size and price simultaneously. Currently, if I wish to adjust the lot size of a pending order at the same price, I have to the previous order and place a new one with Stop Loss (SL) or Take Profit (TP) levels, which consumes additional time. It would be more convenient if the terminal offered an option to modify the lot size of a pending order without the need to the previous order.
Secondly, I would like to see improvements in the chart's vertical movement. For instance, if the price of a particular asset reaches a new high or low that surpasses the upper or lower side of my pending order, it becomes difficult to observe this on the chart. This limitation hinders accurate trading decisions. Therefore, I kindly request the inclusion of options that allow for better visibility and tracking of asset price movements on the chart.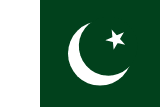 Muhammad Ashraf
Feb 1 2023
Brokers is best for trading risk free.

As a beginner trader, this platform was an excellent start for Forex trading. They offer different accounts, resources and support that made my learning journey smooth and helped me grow as a trader. However, the platform's high spreads are a drawback.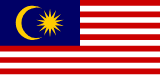 Kuala Lumpur Trader
Mar 28 2023
The best trader so far, offering a lot of seasonal promos and Bonus ;)
Best support I ever had from a broker.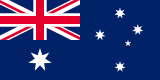 I want to share my experience scalping the news on Pepperstone over the past few months, and unfortunately, it has been quite disappointing. One of the major issues I've encountered is slippage. Despite reaching out to their support team for assistance, I was informed that slippage is unavoidable as their system aims to execute trades at the best available price.
This consistent slippage has resulted in frequent losses for me while others seem to profit from their trades. It's disheartening that Pepperstone hasn't made any genuine attempts to address and resolve these ongoing issues. Instead, they have provided excuses, which is not the level of service I expected.
Due to these persistent problems and the lack of satisfactory solutions, I have made the decision to switch to another trading platform as soon as possible. It's essential to have a reliable and transparent trading environment, especially when engaging in scalping strategies.
I hope to find a platform that better meets my expectations and provides a smoother trading experience without the ongoing slippage issues I encountered on Pepperstone.

Yo, listen up! So, I gotta spill the tea about Pepperstone, and let me tell ya, it ain't looking good. I'm not one to write reviews, but this trading company is totally unreliable, fam. Like, seriously, their support system is whack. You send them an email, and all you get is some lame automated response. Ain't nobody got time for that!
I decided to request a withdrawal, right? Well, guess what? It's been more than 48 hours, and I still haven't received my money, bruh! Meanwhile, I can get instant withdrawals at Planoff and other companies, no problemo. Why would I waste my hard-earned cash on a place like Pepperstone if there are way better options out there?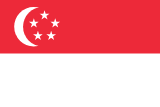 Veronika Lipscomb
Jun 5 2023
This company offers a wide range of trading options and has a diverse ion of accounts and contracts, including STP accounts and ECN accounts. They provide ample opportunities for trading various currency pairs, including major and secondary pairs. Additionally, they support the trading of digital currencies, and their services are available throughout the week, allowing for flexible trading of digital assets.
One standout aspect of this company is their remarkably low spreads. Whether you opt for an STP or ECN account, the spreads are incredibly tight. In fact, the ECN account boasts almost zero spreads in certain currency pairs, with spreads typically not exceeding four points and sometimes even just one or two points. The STP account, while slightly wider, still offers competitive spreads starting from 10 points and going up to 24 points, making it suitable for trading pairs like the Japanese yen/US dollar. The company prides itself on providing these favorable trading conditions across the board.