Forex Brokers Testimonials
Identifying a good broker will not be complete without checking the testimonials. This is because experience speaks louder than words.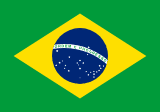 Rafael Leonilio De F
Account Number:
(14xxx)
Jan 26 2023
Very simple and amazing broker.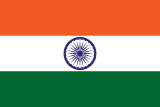 "IC Markets is an online forex and CFD broker based in Sydney, Australia. The company offers traders access to a wide range of financial markets, including foreign exchange (FX), indices, commodities and cryptocurrencies. IC Markets is probably the best Forex broker. TradeEU also refers to a good broker because It allows companies to connect with each other, negotiate prices and arrange international delivery. The platform also provides detailed information about local regulations and taxes for importing and exporting within the EU.

Palmer Vickery
Jan 12 2023
I have been using Exness for quite a long time, and I must say I am amazed at how good they keep their quality. Deposits, withdrawals, transfers, and their mt5 terminal too. it's all good so far. I wouldn't pretend that they are the 'perfect' broker tho, after all, there are several issues that I notice. But, the only issue that really bothers me is that I keep having an interruption in the connectivity. But this is maybe have something to do with internet connections as well.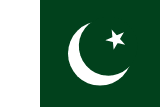 Marlynne
Account Number:
(24587xxx)
May 18 2022
OANDA is the best broker I've ever know.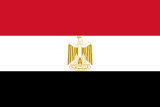 MAGDY FAWZY ALI
Nov 19 2022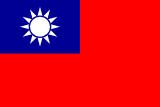 XM's fees and spreads are low, but some products are still high. When trading EUR/USD, Europe CFDs, and S&P 500 CFDs, we can see spreads as low as 0, with the exception of the European 50 CFDs during peak trading, which is a spread of 2.6 points. However, the S&P 500 CFD only charges 0.7 pips during peak trading hours. Recommended? For me, if you trade some instruments there. And remember, you need to find good instrument that suitable for you.

Johan Luthfi Prasety
Account Number:
(16xxx)
Jan 26 2023
nice broker legit!!! hopefully become no 1 broker in the world

Johan Luthfi Prasety
Account Number:
(16xxx)
Jan 26 2023

It always has been difficult for me to find a favorable broker and trade on a single platform. That's why my funds have been scattered across many brokers.Not anymore, now that I found Xtrade. I sort of froze other accounts at various brokers and moved here completely.
There are all the assets I know how to trade here from stocks, indices, ETFs, commodities and even bonds.Everything is explained in detail and clearly, so no shortage of information or education.Trading on the tablet is definitely right down my alley. The daily news round-up is very useful too!