HOME
/ OLYMP TRADE REVIEW
Olymp Trade is a well-established broker since 2014. Olymp Trade has headquarters in China, European area, Hong Kong, India, Indonesia, Spain, Thailand, Turkey, United Arab Emirates, United Kingdom and Vanuatu. Olymp Trade to provide their Forex/CFD trading services to over 4 million clients.
This broker has also been regulated by The Financial Commission 22.02.2016 and VFSC 40131.
Major Information
💲 Min Deposit $2
⚖ Max Leverage 1:500
💡 Min Position 0.01 lot
Extensive Review
Olymp Trade is an online trading and investment platform based on Binary Options schemes. The company behind the platform, Inlustris Ltd., is registered at St. Vincent and the Grenadines but has yet to be regulated by the local financial regulator. Instead, Olymp Trade holds membership in the Financial Commission to provide guarantees to clients. The company claims that it is a category A broker of the international Financial Commission, and thus provides up to €20 000 indemnification amount.
Since its establishment in 2014, Olymp Trade has garnered hundreds of thousands of traders. The broker succeeds to maintain 25,000+ daily users, about $171,000,000 monthly turnover, and more than $10,000,000 payouts paid every month. The number of clients trading in Olymp Trade is up to 240,000+. The number is accounted for monthly users who are active in the live account.
Olymp Trade is one of the leading innovative Binary Options providers that revolutionizes the way BO's brokers expand worldwide and provide their platforms. Its expansion is not only limited to traders who previously knew about forex and other forms of financial trading but mainly focused on newbies looking for fast and easy profit.
Their trading platform is easy to use, highly responsive, and friendly for first-time users. It is also an all-in-one type of platform that enables users to trade, analyze price movement, managing positions, fund their accounts, and withdraw from their accounts in one interface.
For beginners, Olymp Trade presents a demo account with easy register steps; they can open the account just by connecting the platform with their Gmail or Facebook accounts. As further support, this broker supplies trading knowledge in various materials, ranging from tutorial videos to online webinars on digital options and forex.
In terms of general analytical features, Olymp Trade employs tools from an external source to display the economic calendar and trading signals. However, it should be noted that clients with registered accounts will also be provided with advanced analytical setups as well as unique strategies in the platform.
To sum up, Olymp Trade is an online trading platform providing an all-in-one functionality that goes beyond the importance of just trading and analysis. Its range of statuses gives optional trading conditions to all types of clients, from beginners to experienced traders with enough capital to start trading from $2,000. For safety purposes, it should be taken into account that Olymp Trade's main system is Binary Options trading that is regarded as more speculative than common CFDs trading. Also, the company is not regulated as a financial service provider even though it has a membership in the Financial Commission.
Company Information
🌐 Website
olymptrade.com
⌛ Year Established
2014
🌎 Country












💼 Regulation

Account Information
Apart from the forex demo account, this broker offers ECN. To successfully navigate your trading account, you also need to consider about leverage and minimum deposit. Talking about leverage in general, the maximum leverage offered by Olymp Trade is up to 1: 500. Meanwhile, you can open an account with a starting capital of $2.
Min Deposit
$2
Max Leverage
1:500
Spread
Variable
If you want to look for a more simple explanation regarding this broker's account type(s), take a look at the following chart:
💲 Min Deposit $2
💡 Min Position 0.01 lot
🔢 Spread Variable
📉 Scalping
🤖 Expert Advisors
⏱ Trailing stop
⏳ Pending orders
1️⃣ One-click trading
⚡ Automated trading
💸 Commission
Instruments Traded
Besides lots of currency pair, Olymp Trade also offers some instruments you would like to trade on, such as Forex, Options, ETF and Crypto for your best choice. Somehow, remember that different instrument has different trading conditions. In this case, you have to make sure that your strategy is well suited for the instrument you chose.
As for ECN account, Olymp Trade specifically provides it with the following instruments and leverage:
Forex
1:500
Options
1:50
Crypto
1:10
Payment Methods
WebMoney : WebMoney is one of the major online wallet services which many people use to send money around the world. For this reason, there is a large number of forex brokers that accept WebMoney today. Like other online payment services today, WebMoney is supported by mobile applications to make transactions more efficient.
Skrill : Mostly, all forex brokers provide Skrill as an online payment service option. Fast, easy, and safe transactions are the main reasons why traders using this method. Traders can use Skrill to fund their trading accounts with either payment cards, bank wire transfers, or directly from a Skrill e-wallet account.
QIWI : Qiwi is an e-wallet or electronic payment service provider from Rusia that is introduced in 2007. The service is mainly used by individuals and businesses in Russia, Ukraine, Kazakhstan, Moldova, Belarus, Romania, the US, and the UAE.
Neteller : Like PayPal, Neteller is one of the most popular online payment services today. Due to this popularity, nearly all forex brokers accept Neteller as a payment method for their clients' fund deposit and withdrawal. Although the Neteller system is available almost all over the world, it remains particularly popular in Europe.
Olymp Trade also provides payment with Crypto and Credit/debit cards
Trading Platforms
Trading platform is a tool where you can buy or trade an instrument with only some clicks on your device, anytime and anywhere you want. In addition, price chart is also usually provided with some analytical tools to help you analyze the price movement, so you can increase your profitabiliy by placing well-planned trades.
Hereby, Olymp Trade offers you MetaTrader 4.
Customer Support
Do you have any question or find any trouble related to Olymp Trade? If you do, you should reach Olymp Trade's support to get the information that you need. Here is the detail of the broker's customer support:
FAQ About Olymp Trade
A good broker constitutes a good service for traders in terms of many criteria including trading instruments, deposits and withdrawals, as well as customer support. What is good for a certain trader does not necessarily mean the same thing to you. So the term "a good broker" can vary in meaning. You can decide for yourself if Olymp Trade is a good broker for you or not by reviewing the criteria. In general, Olymp Trade provides trading service in Forex , Options , ETF and Crypto . As for the payment methods, you can choose between WebMoney, Skrill, Credit/debit cards, Neteller, QIWI and Crypto. The customer support is available via Email, Web form, Phone and Live chat.
The starting capital in Olymp Trade is $2.
Olymp Trade is regulated by The Financial Commission 22.02.2016 and VFSC 40131. A regulated broker equals a more responsible trading environment. You can also expect a more guaranteed safety of funds as some of regulatory frameworks in the financial industry require a compensation scheme in case of unprecedented incidents that result in clients' financial losses.
Olymp Trade is a brokerage company offering trading services for clients since 2014 with offices in China, European area, Hong Kong, India, Indonesia, Spain, Thailand, Turkey, United Arab Emirates, United Kingdom and Vanuatu.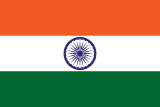 Balaji Prabhakar
Sep 20 2023
these people don't ever stop surprising me in a good...
More

This broker keeps getting better. The trading conditions just got...
More

Witsarut Samutsong
Sep 9 2023
I would recommend this broker for those who want to...
More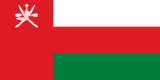 Khalaf Fikri Essa
Aug 28 2023
Olymp Trade has been an absolute game-changer for me. Since...
More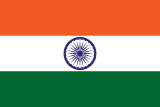 The benefit of the trading broker is the guys who...
More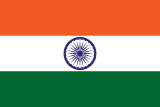 I have good tools to analyze, I have good looking...
More
2 Comments