InstaForex is a well-established broker since 2007. InstaForex has headquarters in British Virgin Islands and St. Vincent & Grenadines. InstaForex to provide their Forex/CFD trading services to over 4 million clients.
This broker has also been regulated by FSC (BVI) SIBA/L/14/1082 and FSA (St. Vincent & Grenadines) IBC22945.
Although this broker is registered in the British Virgin Islands, it has offices in more than 260 countries with core staff based in Russia.
Founded in 2007, InstaForex has successfully accumulated 7,000,000 traders over the last twelve years. In addition, InstaForex is also known as the main sponsor of various professional sports clubs accompanied by amazing trading competitions with a total prize pool of up to $1,000,000.
Ensuring continuous access to financial markets are 9 trading servers backed by 25 other servers located around the world. The maximum time for a client to receive data from the server is recorded as 0.2 seconds from any part of the world. For this dedication, InstaForex managed to receive 30 financial awards in recent years.
Likewise, it is important to note that the BVI regulations allow InstaForex to offer higher leverage than other regulators, which is one of the advantages of joining InstaForex.
Major Information
💲 Min Deposit $1
⚖ Max Leverage 1:1000
💡 Min Position 0.0001 lot
Extensive Review
InstaForex is an international broker that provides trading services to traders globally. Since it was founded in 2007, InstaForex has provided for clients from various countries as many as 7 million traders. Based in Kaliningrad, Russia, InstaForex always attempts to improve the quality of the company in order to captivate the hearts of their clients.
Their hard work can be proven, one of which is by achieving a variety of awards, including Best Forex Cryptocurrency Trading Platform 2018 by UK Forex Awards, Best ECN Broker Asia 2018 by IBM, Forex Broker of the Year for Eastern Europe 2018 according to le Fonti Awards, Development, and Success award at Financial Olympus 2016-2017, etc.
There are 4 types of account offered by InstaForex representing a universal trading tool that help to work on international financial markets, such as Insta.Standard, Insta.Eurica, Cent.Standard, dan Cent.Eurica. Trading account types differ by the methods of accounting spreads and commissions, which are picked by the trader opening an account.
Insta.Standard account is relevant for standard trading terms on the Forex market and allows a trade to be settled with classical spread and with no fees. Traders will be charged a fixed spread every time they make a transaction. Spreads that are provided ranging from 3-7 pips. The main advantage of this type of accounts is its universality, as a trader can change the trading leverage and work with a deposit size convenient for traders.
Different from Insta.Standard accounts, Insta.Eurica accounts do not require payment of any spread on opening a deal. Therefore, this type of InstaForex account is suitable for beginner trader with a minimum transaction of 0.01 lots.
There are also other types of accounts InstaForex, namely Cent.Standard and Cent.Eurica which can be used for beginner traders because they can use the minimum transaction volume, which is 0.0001 lots (the cost per lot is USD0.1 cent). Deposit currencies that can be used by traders are EUR and USD (for all types of accounts).
Trading in InstaForex is quite a given as traders can choose to trade with leverage between 1:1 to 1:1,000. With a minimum initial deposit requirement of only USD1 (for all types of accounts), InstaForex clients have the opportunity to get a 30% to 100% deposit bonus.
Not only that, but beginner traders are also exempt from confusion in determining forex trading strategies. Because Instaforex provides ForexCopy services that allow traders to copy orders from professional traders in just a few minutes.
And then, there are around 300 trading instruments offered by InstaForex for traders. In addition to currency pairs, there are also futures, shares, gold, silver, CFDs, Bitcoin, and others.
Every InstaForex client is free to choose a trading platform that can be tailored to their needs. There are four types of trading platforms available, including InstaBinary, WebIFX, MetaTrader4, and MetaTrader5. Each platform has advantages and disadvantages. InstaForex also provides video tutorials on how to register on each platform. It aims to make it easy for beginner traders who want to join InstaForex.
If a trader still confused after seeing the video tutorials, traders can contact customer service available 24 hours connected to various social media, including email, Skype, Whatsapp, Telegram, Viber, Twitter, and Phone Call. On the InstaForex website, there are around 30 languages provided to facilitate traders from various countries.
The trader can also help themselves with trading calculators provided on the InstaForex website. Traders can accumulate currency pairs, Leverage, volume, and currency used.
The payment system in InstaForex is also diverse. Traders can pay deposits via Visa, Mastercard, Skrill, Neteller, PayCo, as well as Wire Transfer. All in all, InstaForex is a well-rounded broker for many types of traders.
Company Information
🌐 Website
www.instaforex.com
⌛ Year Established
2007
🌎 Country



💼 Regulation

Features
💰 Bonuses
👨‍💻 PAMM
🏆 Trading contests
🗺 Vps
Account Information
Apart from the forex demo account, this broker offers Insta.Standard, Insta.Eurica, Cent.Standard and Cent.Eurica. To successfully navigate your trading account, you also need to consider about leverage and minimum deposit. Talking about leverage in general, the maximum leverage offered by InstaForex is up to 1: 1000. Meanwhile, you can open an account with a starting capital of $1.
The four accounts offered by this broker are:
Insta.Standard: For Insta.Standard, the requirement of minimum deposit is $1 and a minimum deal size of 0.01 lots. Insta.Standard members also enjoy the fixed spread, one-click trading, automated trading, as well as mobile trading. This account gives you a number of useful features, including scalping, hedging, Expert Advisors, trailing stop, and pending orders. However, they charge swap fees on positions left overnight.
Insta.Eurica: Insta.Eurica has a relatively low minimum deposit and minimum position requirement of $1 together with 0.01 lots. In addition to the fixed spreads, you are also allowed to use scalping, hedging, or Expert Advisors. Still, you should also be aware of any additional costs like the swap fees. The account offers an option to use mobile trading, one-click trading, and automated trading, along with pending orders and trailing stop.
Cent.Standard: Cent.Standard accounts have a minimum deposit of $1 and the position begins at 0.0001 lots. The account promises fixed spreads, Expert Advisors, one-click trading, automated trading, as well as mobile trading. Some of the highlights of the account include pending orders, trailing stop, hedging, and scalping strategy. Fees like overnight swap also can be charged.
Cent.Eurica: The minimum deposit is $1 and 0.0001 minimum lot size. Cent.Eurica offers a good range of features and tools such as trailing stop, pending orders, automated trading, one-click trading, and mobile trading with fixed spreads. Expert Advisors are allowed on hand to help with all trades. The account permits hedging and scalping but charges an overnight fee (swap).
Min Deposit
$1
Max Leverage
1:1000
Spread
Fixed
Commission
$30
If you want to look for a more simple explanation regarding this broker's account type(s), take a look at the following chart:
Payment Methods
Payment can be requested via any of the methods, including bank wire, credit/debit card payments, Skrill, Neteller, Sofort, and Bitcoin. There is no charge on the part of the broker for making deposits, but processing times are noted as the nearest business day.
Fees for withdrawals apply universally, but range depending on the method deployed and usually processed nearest business day. Withdrawal fees for Bitcoin and Skrill are ranging from a minimum of 1%, €1 for Neteller, 1.8% + €0.05 for credit cards, and a minimum of €5 for bank wires and Sofort.
The brokerage accepts several payment methods:
Skrill : Mostly, all forex brokers provide Skrill as an online payment service option. Fast, easy, and safe transactions are the main reasons why traders using this method. Traders can use Skrill to fund their trading accounts with either payment cards, bank wire transfers, or directly from a Skrill e-wallet account.
Wire transfer : Wire Transfer is the most commonly used payment method. Nearly all brokers in the world provide this method on their service. The reason is wire transfer is basically traditional transfer between banks in the worldwide. So, this method is guaranteed for its safety. This really helps traders who avoid third-party payments or don't have credit cards.
Neteller : Like PayPal, Neteller is one of the most popular online payment services today. Due to this popularity, nearly all forex brokers accept Neteller as a payment method for their clients' fund deposit and withdrawal. Although the Neteller system is available almost all over the world, it remains particularly popular in Europe.
InstaForex also provides payment with UnionPay, Tether (USDT), SOFORT, Ripple, NEO, Litecoin, EOS.IO, Dogecoin, Dash, Crypto Cash, Crypto, Credit/debit cards, AstroPay, AliPay and AdvCash
Trading Platforms
Trading platform is a tool where you can buy or trade an instrument with only some clicks on your device, anytime and anywhere you want. In addition, price chart is also usually provided with some analytical tools to help you analyze the price movement, so you can increase your profitabiliy by placing well-planned trades.
Hereby, InstaForex offers you MetaTrader 4 and MetaTrader 5.
MetaTrader 4: MT4 is the first choice for many traders around the world as it is the basic trading platform for new traders. Yet, advanced traders and professionals will soon be faced with the limitations of it and require upgrades in the form of plugins.
MetaTrader 5: As the successor to MT4, the MT5 platform offers an enhanced trading experience. But, due to the lack of backward compatibility, most traders continue to use MT4. The platform is better suited to professional traders as the dashboard supports 21-time frames, Market Depth (Level II pricing) and contract specifications, MQL5, Quotes archive, an advanced set of technical tools, and many more.
Unique Features
Clients have access to advanced features and unique features, such as:
InstaForex Toolbar: They provide live quotes and news feed to make the services of this broker more accessible.
Pattern Graphix: Pattern Graphix is an MT4 plugin for chart pattern recognition that scans charts for patterns and offers trading recommendations. Alerts are available, and traders are advised to use this MT4 plugin as the value of automated pattern recognition is priceless.
ForexCopy: It allows traders who prefer to follow existing strategies provided by other traders. Traders who offer their strategies will receive compensation if they are profitable. It is also compatible with the InstaForex affiliate program so traders can double their earnings per referred trader.
PAMM System: It offers traders and companies alike the opportunity to build an asset management business under InstaForex supervision. It represents investment opportunities for traders who seek to further diversify their capital.
VPS Hosting: The monthly fees are dependent on the account balance. Three plans are present and the monthly fee ranges from free for account balances over $5,000 and the smallest plan to $40 per month for account balances below $500 and the best plan.
Research and Education
InstaForex offers much in terms of content or resources that are broken down into 6 categories:
Popular Analytics
InstaForex TV
Pattern Graphix
Forex Forecast
Economic Calendar
Forex news
In addition to popular analytics, you will find over 30 analysts provide research to traders, but some analysts provide a sound presentation with a proper chart while others are less organized. There is also educational content for new traders about the basics of trading through an online course, video tutorials, and written content.
Bonuses and Promotions
InstaForex has been known to offer generous bonuses that will assist traders and investors with a long-term mindset to expand their asset base. Clients can earn and withdrawn bonus money after requirements are fulfilled. InstaForex also runs periodic promotional events in the form of trading competitions in live and demo accounts.
Customer Support
Do you have any question or find any trouble related to InstaForex? If you do, you should reach InstaForex's support to get the information that you need. Here is the detail of the broker's customer support:
InstaForex offers the following support options to its customers, including 24/7 customer service by a multi-lingual team, a broad selection of communication methods such as phone calls, live chat, e-mail, or any messengers.
FAQ About InstaForex
A good broker constitutes a good service for traders in terms of many criteria including trading instruments, deposits and withdrawals, as well as customer support. What is good for a certain trader does not necessarily mean the same thing to you. So the term "a good broker" can vary in meaning. You can decide for yourself if InstaForex is a good broker for you or not by reviewing the criteria. In general, InstaForex provides trading service in Forex , Gold & silver , CFD , Binary options and Crypto . As for the payment methods, you can choose between Skrill, Wire transfer, Credit/debit cards, Neteller, UnionPay, AliPay, SOFORT, Crypto, Litecoin, Dash, Crypto Cash, AdvCash, Ripple, Tether (USDT), Dogecoin, NEO, AstroPay and EOS.IO. The customer support is available via Email, Phone, Live chat, Forum, Office, Skype, Telegram and WhatsApp.
The starting capital in InstaForex is $1.
InstaForex is regulated by FSC (BVI) SIBA/L/14/1082 and FSA (St. Vincent & Grenadines) IBC22945. A regulated broker equals a more responsible trading environment. You can also expect a more guaranteed safety of funds as some of regulatory frameworks in the financial industry require a compensation scheme in case of unprecedented incidents that result in clients' financial losses.
InstaForex is a brokerage company offering trading services for clients since 2007 with offices in British Virgin Islands and St. Vincent & Grenadines.

Like this broker. Recommend.
More

Peter
Account Number:
(451630xxx)
Jan 27 2022
Hi, I have been trading with InstaForex since last Christmas....
More

I noticed that InstaForex also accept cash deposit as well...
More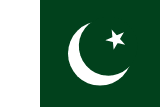 I have experienced smooth trading experiments with this broker. Although...
More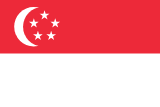 I just start trading with this broker and so far...
More

I just start trading with this broker and so far...
More