FxPro Review
---
💲 Min Deposit $100
⌛ Year Established 2006
💼 Regulation
💡 Min Position 0.01 lot
🌐 Website fxpro.com
🌎 Country




⚖ Max Leverage 1:50
👨‍💻 PAMM
📁 Segregated accounts
📊 MAM
📖 Free education
🗺 Vps
FxPro is a well-established broker since 2006. FxPro has headquarters in United Kingdom, Cyprus, South Africa and United Arab Emirates. FxPro to provide their Forex/CFD trading services to over 4 million clients.
This broker has also been regulated by FCA 509956, CySEC 078/07, FSCA 45052 and DFSA (Dubai) F003333.
Extensive Review
Ever since its establishment in 2006, FxPro has successfully expanded to serve retail and institutional clients in more than 170 countries. Their head office is in London, UK.
FxPro UK Limited is authorized and regulated by the FCA since 2010. Meanwhile, other subsidiaries such as FxPro Financial Services Limited is authorized and regulated by CySEC since 2007 and the FSCA since 2015. Because of that, traders do not need to worry again about their funds safety. As a strong proponent of transparency, it established the highest standards of safety for clients' funds, as the company chooses to keep the funds in major international banks, fully segregated from the company's funds.
They always try to provide transparent and ethical practices across the global trading industry. In 2018, 74.65% of market orders were executed at the requested price while 12.8% of the client's orders were executed with positive slippage. Also, only 1.4% of all instant orders received a requote with 0.72% of them receiving better price when executed.
The total number of trades in FxPro has increased from year to year. In 2018, the number of trades achieves 53.6 million. Based on trust from their clients, FxPro received awards as Most Trusted Forex Brand UK 2017 by Global Brands Magazine. Besides, they became the first broker to sponsor an F1 team in 2008. There are around 60 UK and International Awards which had been achieved by FxPro.
They are committed to create a dynamic environment that equips traders with all the necessary tools for their trading experience. Opening an account in FxPro grants access to more than 250 CFDs on 6 asset types, including forex, shares, spot indices, futures, spot metals, and spot energies. They want to provide their clients with access to top-tier liquidity and advanced trade execution with no dealing desk intervention. The average execution time is less than 11.06 millisecond with up to 7,000 orders executed per second. Those advantages enable traders to benefit from tight spreads and competitive pricing.
Furthermore, FxPro is recognized as an innovative broker. The company allows its clients to enjoy a wide range of trading platforms, such as MetaTrader 4, MetaTrader 5, cTrader, and FxPro Edge. Web-based versions and mobile applications are also available so that traders can access financial markets at any time and anywhere.
Traders can choose platforms according to their needs. Fans of MT4 is provided with instant execution and easy-to-use trading platform. In this account, leverage is up to 1:500 and spreads start from 1.6 pips without commissions.
If traders want to get experience with more modern technology, traders should choose FxPro MT5 Accounts. In this account, spreads start from 1.5 and leverage is up to 1:500 without commissions.
Another type of accounts is FxPro cTrader. It is suitable for traders who give priority to the speed of execution with the most restrictive spreads compared to other account types'. FxPro cTrader is a powerful trading platform offering the best available bid and ask prices, with orders filled in just milliseconds. The platform also provides Market Depth and trading analysis tools. In this account, spreads start only from 0.3 pips. But, traders have to pay commissions $45 per $1 million traded (upon opening and closing a position) in forex and metals.
The key difference between MetaTrader 4, MetaTrader 5, and cTrader lies in the range of the CFD products that are available. The MT4 platform gives traders a chance to open positions on all of the 6 asset classes, whereas the MT5 doesn't support shares, and cTrader doesn't support shares and futures.
Besides 3 types of platforms above, trading in FxPro also enables access to FxPro Edge. This platform offers clients a new way to trade the markets in the form of spreads betting.
Each broker has pros and cons, and FxPro is not an exception. Aside from the advantages as explained before, FxPro has a high minimum deposit. Also, there are not many types of payment and withdrawal methods available at FxPro. Some types of methods even require traders to pay fees. However, it is still important to note that clients can trade forex, shares, indices, metals, and energies, with limited risk account at no additional cost in Fxpro
Regardless of the advantages and disadvantages, FxPro can be traders' choice as one of the best brokers with sophisticated technology. The company is suitable for traders prepared to trade with funds starting from $500.
Account Information
Apart from the forex demo account, this broker offers FxPro MT4, FxPro MT4 fixed spread, FxPro MT5 and FxPro cTrader. To successfully navigate your trading account, you also need to consider about leverage and minimum deposit. Talking about leverage in general, the maximum leverage offered by FxPro is up to 1: 50. Meanwhile, you can open an account with a starting capital of $100.
Min Deposit
$100
Max Leverage
1:50
Spread
Variable and Fixed
Commission
$4.50
If you want to look for a more simple explanation regarding this broker's account type(s), take a look at the following chart:
Payment Methods
PayPal : Online payment was not a thing back in the early 2000s, but PayPal has been in the market since 1999 and thus deserves to be regarded as one of the first e-payment services in the world. The US-based company is popular across many online platforms, including forex brokers.
Wire transfer : Wire Transfer is the most commonly used payment method. Nearly all brokers in the world provide this method on their service. The reason is wire transfer is basically traditional transfer between banks in the worldwide. So, this method is guaranteed for its safety. This really helps traders who avoid third-party payments or don't have credit cards.
Skrill : Mostly, all forex brokers provide Skrill as an online payment service option. Fast, easy, and safe transactions are the main reasons why traders using this method. Traders can use Skrill to fund their trading accounts with either payment cards, bank wire transfers, or directly from a Skrill e-wallet account.
Neteller : Like PayPal, Neteller is one of the most popular online payment services today. Due to this popularity, nearly all forex brokers accept Neteller as a payment method for their clients' fund deposit and withdrawal. Although the Neteller system is available almost all over the world, it remains particularly popular in Europe.
FxPro also provides payment with UnionPay, Tether (USDT), Ethereum, Crypto and Credit/debit cards
Trading Platforms
Trading platform is a tool where you can buy or trade an instrument with only some clicks on your device, anytime and anywhere you want. In addition, price chart is also usually provided with some analytical tools to help you analyze the price movement, so you can increase your profitabiliy by placing well-planned trades.
Hereby, FxPro offers you MetaTrader 4, MetaTrader 5, Mobile Trading Platform, cTrader and Web Trading.
Customer Support
Do you have any question or find any trouble related to FxPro? If you do, you should reach FxPro's support to get the information that you need. Here is the detail of the broker's customer support:
FAQ About FxPro
A good broker constitutes a good service for traders in terms of many criteria including trading instruments, deposits and withdrawals, as well as customer support. What is good for a certain trader does not necessarily mean the same thing to you. So the term "a good broker" can vary in meaning. You can decide for yourself if FxPro is a good broker for you or not by reviewing the criteria. In general, FxPro provides trading service in Forex , Stocks , Futures , Indexes , Metals , Energies and Crypto . As for the payment methods, you can choose between PayPal, Skrill, Wire transfer, Credit/debit cards, Neteller, UnionPay, Crypto, Ethereum and Tether (USDT). The customer support is available via Email, Phone, Callback, Live chat and Office.
The starting capital in FxPro is $100.
FxPro is regulated by FCA 509956, CySEC 078/07, FSCA 45052 and DFSA (Dubai) F003333. A regulated broker equals a more responsible trading environment. You can also expect a more guaranteed safety of funds as some of regulatory frameworks in the financial industry require a compensation scheme in case of unprecedented incidents that result in clients' financial losses.
FxPro is a brokerage company offering trading services for clients since 2006 with offices in United Kingdom, Cyprus, South Africa and United Arab Emirates.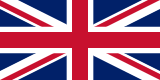 Fxpro is a top-tier brokerage there is no doubt about...
More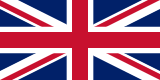 Oscar
Account Number:
(2684308xxx)
Nov 12 2023
FXpro's customer support is impressively responsive, always there to lend...
More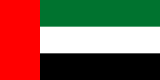 Bilaal El-Greiss
Oct 28 2023
Fxpro wallet seems to be the best way to arrange...
More

FxPro's platform offers a perfect blend of simplicity for beginners...
More

I was thinking like why some venues and even themselves...
More
The reliability of FxPro is unparalleled. I've never experienced any...
More
2 Comments