HOME
/ FULLERTON MARKETS REVIEW
Fullerton Markets is a well-established broker since 2015. Fullerton Markets has headquarters in China, European area, Hong Kong, India, Indonesia, Spain, Thailand, Turkey, United Arab Emirates and United Kingdom. Fullerton Markets to provide their Forex/CFD trading services to over 4 million clients.
This broker has also been regulated by The Financial Commission 22.08.2022.
Major Information
💲 Min Deposit $200
⚖ Max Leverage 1:500
💡 Min Position 0.01 lot
Extensive Review
Fullerton Markets is a broker for online trading catering their services to traders worldwide. Established in 2015, CEO Mario Singh stated that the company's vision is to be a disruptive force in three areas of the trading industry: the safety of funds, speed of execution, and system of wealth creation. The "3S" principle was later realized by enforcing several features like segregated bank accounts, partnership with tier-one banks and Equinix, as well as analytical contents and partnership programs.
Fullerton Markets obtained Certificates of Registration by the New Zealand Intellectual Property Office, but the company was incorporated under the International Business Companies (IBC) of the revised laws of St. Vincent and the Grenadines. Thus, it can be safely concluded that Fullerton Markets is an offshore registered broker despite its initial founding in New Zealand territory.
Speaking of trading instruments, Fullerton Markets has provided traders with a variety of assets in Forex, Metals, Indices, and Crude Oil markets. Trading conditions for each instrument are described thoroughly in their dedicated pages at Fullerton Market's official website. This is important as it indicates the broker's transparency to provide the clearest information possible for prospective clients.
The only downside found in Fullerton Market's specs is their lack of ability to follow the latest trends to present alternative platforms; it still offers MetaTrader 4 as the sole trading platform for traders. Nonetheless, Fullerton Markets is quite lucrative in offering other ways for online trading. The company is, in fact, infamous for its proprietary copy trading system labeled as CopyPip. Besides, Fullerton Markets also provided an optional mirror trading through financial technology provider Tradency.
Leverage is set at 1:500 as the highest, while minimum trade volume can go as low as 0.01 lot. Trading in Fullerton Markets is also equipped with the ability to choose 4 base currency options (USD, EUR, NZD, & SGD) for their trading account.
As for fundings and withdrawals, Fullerton Markets opts to arrange them via various payment methods. From bank transfers to digital wallets, traders are free to choose their most preferred methods. Even better, this broker has accepted payments via Bitcoin, as well as local transfer in 6 different jurisdictions (Thailand, Malaysia, China, Indonesia, Vietnam, and the Philippines), signifying its commitment to expand further toward the Asian region.
To sum up, Fullerton Markets is a forex and CFD broker with a friendly trading environment for retail traders with high interest in low spreads. Furthermore, traders residing in South East Asian countries can process their deposits and withdrawals easier by this broker's special connection to enable Local Transfer in the region. Still, considering their offshore-based status, it is safer to learn how to manage the high-risk of trading in such broker prior to opening a live account in Fullerton Markets.
Company Information
🌐 Website
www.fullertonmarkets.com
⌛ Year Established
2015
🌎 Country











💼 Regulation

Features
💰 Bonuses
📖 Free education
Account Information
Apart from the forex demo account, this broker offers Standard. To successfully navigate your trading account, you also need to consider about leverage and minimum deposit. Talking about leverage in general, the maximum leverage offered by Fullerton Markets is up to 1: 500. Meanwhile, you can open an account with a starting capital of $200.
Min Deposit
$200
Max Leverage
1:500
Spread
Variable
If you want to look for a more simple explanation regarding this broker's account type(s), take a look at the following chart:
💲 Min Deposit $200
💡 Min Position 0.01 lot
🔢 Spread Variable
📉 Scalping
🤖 Expert Advisors
💱 Hedging
⏱ Trailing stop
⏳ Pending orders
1️⃣ One-click trading
⚡ Automated trading
💸 Commission
Instruments Traded
Besides lots of currency pair, Fullerton Markets also offers some instruments you would like to trade on, such as Forex, Gold & silver, Indexes and Crypto for your best choice. Somehow, remember that different instrument has different trading conditions. In this case, you have to make sure that your strategy is well suited for the instrument you chose.
As for Standard account, Fullerton Markets specifically provides it with the following instruments and leverage:
Forex
1:500
Gold & silver
1:100
Indexes
1:100
Crypto
1:2
Payment Methods
Skrill : Mostly, all forex brokers provide Skrill as an online payment service option. Fast, easy, and safe transactions are the main reasons why traders using this method. Traders can use Skrill to fund their trading accounts with either payment cards, bank wire transfers, or directly from a Skrill e-wallet account.
Wire transfer : Wire Transfer is the most commonly used payment method. Nearly all brokers in the world provide this method on their service. The reason is wire transfer is basically traditional transfer between banks in the worldwide. So, this method is guaranteed for its safety. This really helps traders who avoid third-party payments or don't have credit cards.
Neteller : Like PayPal, Neteller is one of the most popular online payment services today. Due to this popularity, nearly all forex brokers accept Neteller as a payment method for their clients' fund deposit and withdrawal. Although the Neteller system is available almost all over the world, it remains particularly popular in Europe.
FasaPay : Known as an e-payment for retail forex traders, FasaPay does not require a huge amount of fee, giving it a competitive edge among any other e-payments in the forex brokerage industry. Instant process is also featured as one of its advantages.
Fullerton Markets also provides payment with UnionPay, Tron, OmiseGO, NEO, Local bank transfer, Litecoin, Ethereum Classic, Ethereum, Dogecoin, Dash, Crypto SV, Crypto Cash, Crypto and Credit/debit cards
Trading Platforms
Trading platform is a tool where you can buy or trade an instrument with only some clicks on your device, anytime and anywhere you want. In addition, price chart is also usually provided with some analytical tools to help you analyze the price movement, so you can increase your profitabiliy by placing well-planned trades.
Hereby, Fullerton Markets offers you MetaTrader 5.
Customer Support
Do you have any question or find any trouble related to Fullerton Markets? If you do, you should reach Fullerton Markets's support to get the information that you need. Here is the detail of the broker's customer support:
FAQ About Fullerton Markets
A good broker constitutes a good service for traders in terms of many criteria including trading instruments, deposits and withdrawals, as well as customer support. What is good for a certain trader does not necessarily mean the same thing to you. So the term "a good broker" can vary in meaning. You can decide for yourself if Fullerton Markets is a good broker for you or not by reviewing the criteria. In general, Fullerton Markets provides trading service in Forex , Gold & silver , Indexes and Crypto . As for the payment methods, you can choose between Skrill, Wire transfer, Credit/debit cards, Neteller, UnionPay, Local bank transfer, FasaPay, Crypto, Litecoin, Dash, Ethereum, Crypto Cash, Ethereum Classic, Crypto SV, Dogecoin, NEO, OmiseGO and Tron. The customer support is available via Email, Web form, Phone, Telegram and WhatsApp.
The starting capital in Fullerton Markets is $200.
Fullerton Markets is regulated by The Financial Commission 22.08.2022. A regulated broker equals a more responsible trading environment. You can also expect a more guaranteed safety of funds as some of regulatory frameworks in the financial industry require a compensation scheme in case of unprecedented incidents that result in clients' financial losses.
Fullerton Markets is a brokerage company offering trading services for clients since 2015 with offices in China, European area, Hong Kong, India, Indonesia, Spain, Thailand, Turkey, United Arab Emirates and United Kingdom.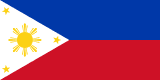 Fullerton Markets is a great broker that has solid customer...
More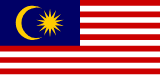 Reliable broker with fast execution and withdrawal
More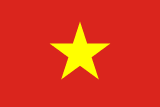 Good service, fast response, and withdrawal. I can't expect more!
More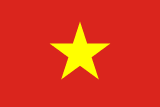 Trustworthy brokerage. This is the support and system you want...
More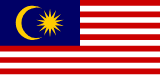 Devarajah Selvarajah
Jan 30 2023
iv been using Fullerton Markets for the past 2 years,...
More

Imelda Bagshoot
Jul 28 2020
Just exploring Fullerton's profile and found out they are a...
More