eToro Review
---
💲 Min Deposit $200
⌛ Year Established 2007
💼 Regulation
💡 Min Position 0.1 lot
🌐 Website www.etoro.com
🌎 Country





⚖ Max Leverage 1:400
Accepts US traders
🏆 Trading contests
📁 Segregated accounts
📖 Free education
eToro is a well-established broker since 2007. eToro has headquarters in Cyprus, United Kingdom, Australia, United States and United Arab Emirates. eToro to provide their Forex/CFD trading services to over 4 million clients.
This broker has also been regulated by CySEC 109/10, FCA FRN 583263, ASIC 491139, FINRA 298361/SEC#: 8-70212 and Financial Services Regulatory Authority (Abu Dhabi) 21.09.2022.
Since the European arm is licensed by CySEC, it results in traders' protection by the Investor Compensation Fund (CIF) with maximum coverage of €20,000. As members of the Financial Services Compensation Scheme (FSCS), traders also get the benefit of a protective scheme of up to £85,000.
The USA arm is regulated by FinCEN, so client accounts are segregated from company funds, as stipulated by regulatory requirements.
As pioneers of social trading, the company's 8,0000,000 active traders can be found in countries worldwide. The use of advanced technology fulfills a critical role in this multi-asset brokerage which resulted in it being valued at $800 million in 2018. Not only that, but eToro also creates some history and headlines for its outstanding growth:
Attracting over $162 million in funding and has thrived by offering cryptocurrency trading options that most brokers don't offer.
eToro released its cryptocurrency wallet in 2018.
Acquisitions of Dutch blockchain company Firmo and Belgian crypto portfolio tracker app developer Delta in 2019, which claims to operate in 140 countries and has over 11,000,000 active users to date.
Extensive Review
eToro established in early 2007, with a mission to make trading accessible to anyone, anywhere, and reduce dependency on traditional financial institutions. The company has head offices in the United Kingdom, Cyprus, USA, and Australia.
eToro (Europe) Ltd operates as a Financial Services Company authorized and regulated by the Cyprus Securities Exchange Commission (CySEC) under license no. #109/10. Meanwhile, eToro (UK) Ltd is authorized and regulated by the Financial Conduct Authority (FCA) under the license FRN 583263.
As for eToro AUS Capital Pty Ltd, the legal standing is acknowledged by the Australian Securities and Investments Commission (ASIC) to provide financial services under Australian Financial Services License 491139.
A broker that belongs to the 4-digit type, eToro offers both short-term options for day traders and long-term options for investors, such as their innovative CopyPortfoliosTM, a fully managed thematic portfolio.
Since 2007, eToro has been at the forefront of the Fintech revolution. The most recent was launched in 2017, which is CopyPortfolios powered by Machine learning Al. Beyond developing CopyPortfolios, the company integrated Microsoft's machine learning technology into Momentum DD.
The new CopyPortfolio investment strategy uses artificial intelligence to find the steadiest traders who are most likely to generate a double-digit return and bundle traders into one fully-managed portfolio. eToro has hundreds of financial assets for trading across several categories including stocks, commodities, crypto assets, currencies, indices, and ETFs. Each asset class has characteristics and can be traded using a variety of investment strategies.
Some positions on eToro involve ownership of underlying assets, such as non-leveraged positions on stocks and cryptos. Employing CFDs will enable a variety of options, such as leveraged trades, short (sell) positions, fractional ownership, and more. For example, traders can invest as little as USD100 in gold, even if a single unit of gold cost USD1,000. Some of eToro's most popular CFD commodities include gold, oil, natural gas, silver, and platinum.
Currencies are traded on eToro only as CFDs. Also, CFDs enable Sell (short) positions and leveraged trade, even for assets that don't offer the option in traditional trading. Some of the popular currencies include EUR/USD, GBP/USD, AUD/USD, USD/JPY, and USD/CAD.
Furthermore, An Exchange-Traded Fund (ETF) is a financial instrument comprising several assets grouped to serve as one tradable fund. After opening an account in eToro, traders can invest as little as USD250 in an ETF that costs USD500. Some of the popular ETFs on eToro include SPY, VXXB, TLT, and HMMJ.
However, eToro also offers additional functions using CFD trading. All leveraged ETF positions in the UK are under FCA regulations. Meanwhile, all CFD positions executed by eToro Australia are under ASIC regulations.
The company has other advantages. In all financial assets that can be traded, eToro does not charge any deposit or trading frees other than spreads.
eToro charges a USD25 fee for withdrawals and the minimum withdrawal amount is USD50. Long (Buy), non-leveraged crypto, stock, and ETF positions are not executed as CFDs and do not incur any fees. eToro does charge overnight or weekend fees for CFDs positions, such as leveraged positions and short (sell) orders.
Fee updates always apply to open positions. Fees are subject to change at any given time and could change daily, without prior notice, depending on market conditions.
As a beginner, trader can use CopyTrading eToro. Different from the features of other brokers, traders can copy the strategies of professional traders without fee or profit-sharing. Therefore, 100% profit is fully owned by traders. For example, while trader A who is copied by trader B, produces a profit of 10% this month, then trader B also gets a profit of 10%.
The company is the world's leading social trading network. Since eToro operates in complete transparency, each trader has valuable information on their eToro profiles, so other traders that are interested to copy their trades can have assistance in creating their best portfolios.
Another feature that is unique to eToro is the personalized, social News Feed. Just like on any social media, traders can post their updates on feed, comment on other's posts, and gradually create a feed that is tailor-fitted to trader's trading and investing interests. On eToro social trading platform, traders will also get notifications when a trader writes a new post and many other important updates.
Account Information
Apart from the forex demo account, this broker offers Real. To successfully navigate your trading account, you also need to consider about leverage and minimum deposit. Talking about leverage in general, the maximum leverage offered by eToro is up to 1: 400. Meanwhile, you can open an account with a starting capital of $200.
eToro manages to offer a thousand assets across only one account type:
Real: eToro traders have to deposit a minimum of $200. The Real account offers a relatively high minimum trading volume from 0.1 lots and fixed spread. eToro also provides expert advisors, one-click trading, and mobile trading for its clients. The online brokerage caters to all trading styles, including scalping.
Min Deposit
$200
Max Leverage
1:400
Spread
Fixed
If you want to look for a more simple explanation regarding this broker's account type(s), take a look at the following chart:
💲 Min Deposit $200
💡 Min Position 0.1 lot
🔢 Spread Fixed
📉 Scalping
🤖 Expert Advisors
1️⃣ One-click trading
💸 Commission
Fees
The broker offers spreads with no commissions charged on over its 2,000 assets but provides spreads from 0.9 pips for EUR/USD and 1.0 pips on the AUD/USD pair. These fees are considered high, but considering that eToro offers social trading services not offered by other brokers, the cost at least understandable.
On CFD trading, spreads are fixed at 0.09% of the price, but financing costs make this asset class less than ideal for trading at eToro. As a market, the broker charges swap rates for positions held overnight.
Details of swap fees can be found on the broker's website, but the calculation is not. Currently, most brokers base it on the LIBOR (London Inter-bank Offered Rate) plus an internal mark-up. Traders must be aware of overnight fees if positions are maintained for extended periods, as the costs directly impact profits.
At present, the overnight fees are scheduled as follows:
Cryptocurrencies overnight fees credited/debited on Saturdays and Sundays.
Currencies and most commodities accumulate triply each Wednesday.
Saudi Arabian equities face the weekend rollover on Thursdays.
Other stocks, indices, ETFs, Oil and Natural Gas on Fridays.
Take note that eToro applies the overnight fees at 17:00 New York time on all open positions. Traders will see the applicable costs before confirming an order, displayed at the bottom of each order ticket as the daily and weekend rollover charges.
Besides the swap rate, there is also another cost to be aware of. For example, a $10 monthly inactivity fee is charged on dormant accounts.
Instruments Traded
Besides lots of currency pair, eToro also offers some instruments you would like to trade on, such as Forex, Gold & silver, CFD, Stocks, Indexes, Soft commodities, Metals, ETF and Crypto for your best choice. Somehow, remember that different instrument has different trading conditions. In this case, you have to make sure that your strategy is well suited for the instrument you chose.
eToro offers a generous range of assets to trade. Not only can you trade with forex pairs, but there are also CFDs and cryptocurrencies:
93 cryptocurrency pairs
49 currency pairs
31 Commodities and Metals
13 Index CFDs
2000+ Equity CFDs
258 ETFs
As for Real account, eToro specifically provides it with the following instruments and leverage:
Forex
1:400
Gold & silver
1:20
Indexes
1:100
Metals
1:10
Crypto
1:2
Payment Methods
Several deposits and withdrawal methods are available including wire transfers, credit/debit cards, PayPal, Neteller, Skrill, Webmoney, Yandex, Rapid Transfer, Klarna/Sofort Banking, and China UnionPay.
Not all methods are available to all traders as the options seem to vary depending on where the trader lives. Deposits processing times take up from instant to seven business days, and fees vary. Fees apply to deposits even though the maximum deposits dependent on the payment processor. Unverified accounts may deposit up to $2,250.
For traders, there are withdrawal fees of $5 each. eToro only allows withdrawal if the name of the payment processor matches the name of the eToro account holder.
Below are the payment methods available at eToro:
WebMoney : WebMoney is one of the major online wallet services which many people use to send money around the world. For this reason, there is a large number of forex brokers that accept WebMoney today. Like other online payment services today, WebMoney is supported by mobile applications to make transactions more efficient.
Wire transfer : Wire Transfer is the most commonly used payment method. Nearly all brokers in the world provide this method on their service. The reason is wire transfer is basically traditional transfer between banks in the worldwide. So, this method is guaranteed for its safety. This really helps traders who avoid third-party payments or don't have credit cards.
Skrill : Mostly, all forex brokers provide Skrill as an online payment service option. Fast, easy, and safe transactions are the main reasons why traders using this method. Traders can use Skrill to fund their trading accounts with either payment cards, bank wire transfers, or directly from a Skrill e-wallet account.
PayPal : Online payment was not a thing back in the early 2000s, but PayPal has been in the market since 1999 and thus deserves to be regarded as one of the first e-payment services in the world. The US-based company is popular across many online platforms, including forex brokers.
Neteller : Like PayPal, Neteller is one of the most popular online payment services today. Due to this popularity, nearly all forex brokers accept Neteller as a payment method for their clients' fund deposit and withdrawal. Although the Neteller system is available almost all over the world, it remains particularly popular in Europe.
eToro also provides payment with YooMoney, UnionPay and Credit/debit cards
Trading Platforms
Trading platform is a tool where you can buy or trade an instrument with only some clicks on your device, anytime and anywhere you want. In addition, price chart is also usually provided with some analytical tools to help you analyze the price movement, so you can increase your profitabiliy by placing well-planned trades.
Hereby, eToro offers you eToro Platform and eToro Mobile Trader.
eToro operates a webtrader platform that fully supports eToro's social trading: CopyTrader and CopyPortfolios. The broker's proprietary platform offers a cleaner interface as compared to MT4. The offering includes:
TipRanks: granting traders insights from over 15,000 analysts covering equities.
ProCharts: enables manual traders to conduct technical analysis.
A serious downside of the eToro platform is a lack of support for auto trading systems. While other forex brokers use MetaTrader 4, eToro has shunned MT4 and provides its own platform. eToro's platform is so comfortable to the point that new traders may not notice the MT4 omission.
Unique Features
As mentioned above, eToro's trading platform is one of its unique features since it is highly functional and comes with essential features such as:
CopyTrader: allows users to copy other people's strategies. Every trader is in full control and can get out of position at their own discretion. eToro's copy trading is an advantage of this broker, where the community represents one of the largest among all online brokers.
CopyPortfolios: this allows traders to copy a portfolio of mutual funds or other asset bundles. eToro claims that the copied portfolios are professionally managed by its investment committee.
Popular Investor Program: offers additional income to traders with a strong following base as well as owning ownership of many trading assets. In essence, Popular Investors can make money by generating volume from their followers, as well as enjoying the benefits of their own trading activities.
Research and Education
The educational content at eToro is rather limited since most traders are there to copy others, not to learn about the markets on their own. However, the firm has an appealing proposition because of the number of useful additional features on offer:
Daily Market Review: featuring a quick overview of assets with a sentiment analysis based on eToro portfolios.
The Complete Guide to FinTech: provides basic educational content for new retail traders. eToro also manages a blog, covering topics related to trading and company-related topics.
Regular traders can find equity ratings via a partnership with TipRanks.
Bonuses and Promotions
The eToro Club grants several promo deals for each level of membership based on the equity value of the portfolio.
The Silver tier is granted for deposits from $5,000
Gold from $10,000
Platinum from $25,000
Platinum Plus from $50,000
Diamond from $250,000
There's also a refer-a-friend program with no monetary compensation provided.
Customer Support
Do you have any question or find any trouble related to eToro? If you do, you should reach eToro's support to get the information that you need. Here is the detail of the broker's customer support:
For those looking for a reliable customer support team, eToro is probably the best option. At eToro, customer support can be reached via Help Center 24 hours between Monday to Friday. Help Center includes an FAQ section and an option to submit a help ticket. This broker also has reliable support via OpenBook, where the response time is noted as a few hours.
FAQ About eToro
A good broker constitutes a good service for traders in terms of many criteria including trading instruments, deposits and withdrawals, as well as customer support. What is good for a certain trader does not necessarily mean the same thing to you. So the term "a good broker" can vary in meaning. You can decide for yourself if eToro is a good broker for you or not by reviewing the criteria. In general, eToro provides trading service in Forex , Gold & silver , CFD , Stocks , Indexes , Soft commodities , Metals , ETF and Crypto . As for the payment methods, you can choose between WebMoney, PayPal, Skrill, Wire transfer, Credit/debit cards, YooMoney, Neteller and UnionPay. The customer support is available via Email, Phone and Live chat.
The starting capital in eToro is $200.
eToro is regulated by CySEC 109/10, FCA FRN 583263, ASIC 491139, FINRA 298361/SEC#: 8-70212 and Financial Services Regulatory Authority (Abu Dhabi) 21.09.2022. A regulated broker equals a more responsible trading environment. You can also expect a more guaranteed safety of funds as some of regulatory frameworks in the financial industry require a compensation scheme in case of unprecedented incidents that result in clients' financial losses.
eToro is a brokerage company offering trading services for clients since 2007 with offices in Cyprus, United Kingdom, Australia, United States and United Arab Emirates.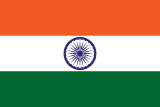 No commission for stocks and NFTs are great. Loved it
More

Robin Castillo
Dec 16 2022
Amazing platform! I found them just a while ago while...
More

Mildred Harris
Dec 15 2022
Definitely a good place for beginners and I have some...
More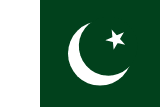 Matthew Clark
Dec 14 2022
I joined this broker about a year already. Honestly, I...
More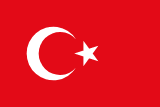 Clayton Sanders
Dec 13 2022
Etoro is a good platform for beginners to trade and...
More

I understand that this broker is trying their best to...
More